US Open: Top seed Novak Djokovic seals straight-sets victory
Novak Djokovic cruised through to the second round of the US Open with a 6-1 6-2 6-2 victory over Ricardas Berankis.
Last Updated: 28/08/13 8:03am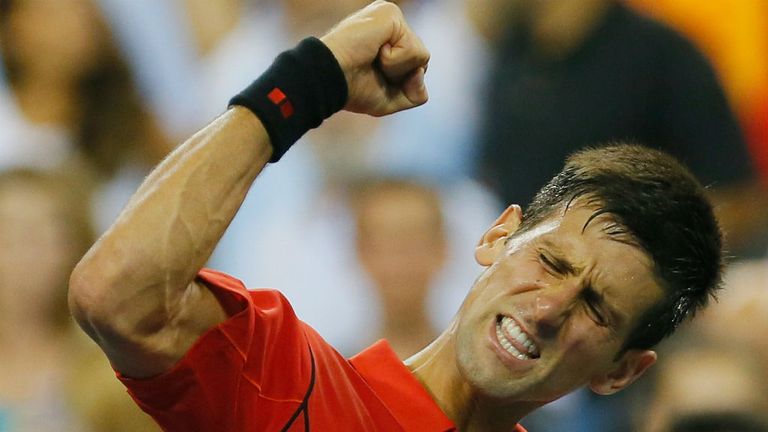 The Serbian, who lost to Andy Murray in last year's final, was not at his absolute best but nevertheless had far too much for his 23-year-old opponent, seeing him off in an hour and 22 minutes.
Berankis created eight break-point opportunities but he couldn't halt the top seed from booking a second-round clash against Benjamin Becker.
"I was playing on a very high level," said Djokovic. "I was just very happy with the concentration, because I didn't play so well in Montreal and Cincinnati in the warm-up tournaments for the US Open.
Vibe
"So I had 10 days to really give everything I can on the practice courts. I was very committed and put 100 per cent into my preparations.
"It's starting to pay off. The first match was as well as it could be. Now I need to continue on working and stay on this course."
Djokovic believes that he was helped by the fact the Berankis had not played a night match at Flushing Meadows before.
"I think the night sessions in New York are quite different from any other tournament because of just the vibe that you feel with the people, the crowd gets involved," added Djokovic.
"It's very exciting, always entertaining. It's fun. It's fun to play in front of the crowd. Biggest stadium we have. Looks quite impressive from down there.
"Berankis was playing his first night session. That's where I was looking for my chance to start pressing from the start."
Watch the 2013 US Open live only on Sky Sports. Click here to sign up