US Open: Andy Murray insists his back is fine after win over Denis Istomin
Andy Murray played down concerns that he aggravated a back injury during his US Open win over Denis Istomin.
Last Updated: 04/09/13 8:30pm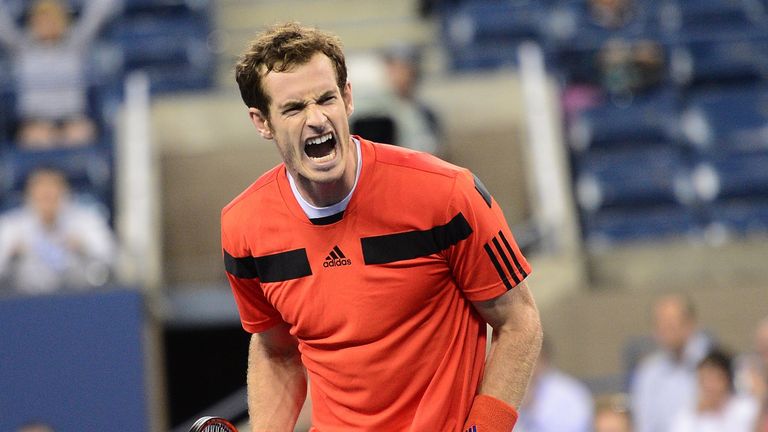 The defending champion looked in discomfort at times as he ground out a 6-7 6-1 6-4 6-4 victory, but he insisted he was more troubled by the cold and breezy conditions on the Arthur Ashe Court.
His previous match against Florian Mayer had been played in stifling heat and humidity, and he struggled to make the adjustment to the cooler temperatures for his night-time clash with Istomin.
"I'm just a bit stiff today. It was extremely cold on the court, very windy," said the British No 1, who now faces Stanislas Wawrinka for a place in the semi-finals.
"Often when you heat up and then sometimes in between sets or if you have quite a long break, with the wind, you cool down pretty quickly.
"It was very, very different conditions to the last few days where it's been very humid and you have been sweating a lot. I wanted to just try and get through the match.
"With the way he plays, he hits the ball pretty big and flat on both sides, his strokes are pretty low and hard at times to control. He made it very difficult for me.
"With the way the third set ended up going, I was just very happy to get it done, because he had chances at the end of the third set to go ahead."