US Open: Serena Williams 'in best shape for years' after victory over Victoria Azarenka
Serena Williams has sounded an ominous warning to her rivals after admitting she feels in the best shape for years.
Last Updated: 09/09/13 8:52pm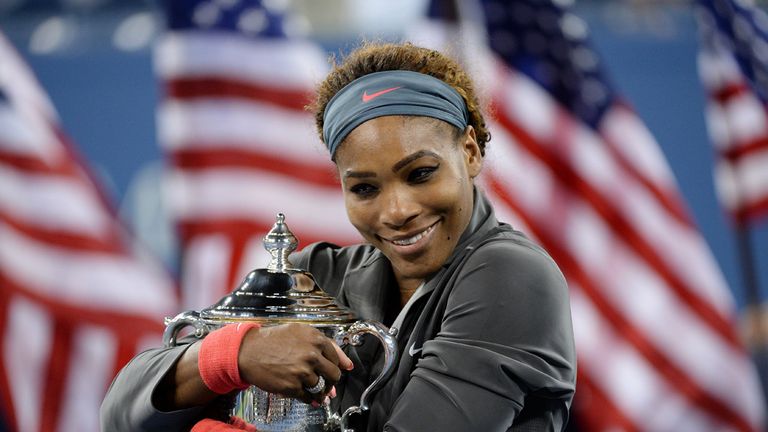 The world No 1 cemented her dominance with another US Open triumph, the fightback win over Victoria Azarenka securing a 17th grand slam singles title and her ninth trophy of the season.
Williams turns 32 later this month but has already played more matches and won more tournaments this year than in any other during her illustrious career.
"I feel great," she said. "I have never felt better. I feel really fit. I can play a tournament like this; singles, doubles, with tough, tough schedules.
"I haven't felt like this in a number of years. I'm excited about the possibilities. I don't know what can happen. I'll just keep playing and do the best that I can."
Williams, who remains five singles titles behind Steffi Graf's Open era record and seven adrift of Margaret Court's all-time mark, insists her competitive streak remains undiminished.
"When you're always trying to write history, or join history in my case, maybe you just get a little more nervous than you should," she added, reflecting on the mid-match wobble before her 7-5 6-7 (6-8) 6-1 win.
"I also think it's kind of cool because it means that it means a lot to you.
"It means a lot to me, this trophy, and every single trophy that I have. It makes me feel that I'm still fighting just to be a part of this fabulous sport."