ATP World Tour Finals: Novak Djokovic delighted after retaining title in London
Novak Djokovic paid tribute to his support team after winning the ATP World Tour Finals.
Last Updated: 12/11/13 6:09am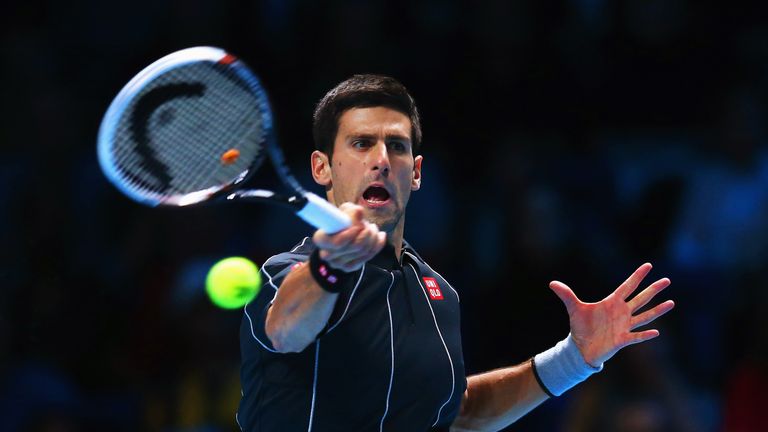 The Serb beat Rafael Nadal 6-3 6-4 in the final to clinch his fourth straight title and extend his winning streak to 22 matches.
Djokovic said: "You may see us playing alone on the court but the big success comes from these guys behind us."
The result was still not enough for him to dethrone Spaniard Nadal as the year-end world No.1.
Nadal won 10 tournaments during 2013, including the French and US Opens, after making his return from a seven-month injury absence in February.
Djokovic said: "I would like to congratulate Rafa and his team for what they have done this season. It has been amazing and congratulations to him for finishing the year as world No.1."
Emotional
Nadal accepted he had been second best on the day.
"The first thing I want to say is to congratulate a super player like Novak Djokovic," said the Spaniard.
"Well done, that was unbelievable play and I wish you the best of luck for (next week's) Davis Cup final, you deserve it.
"It's been no doubt the most emotional season of my career.
"To play the last match in this stadium is a fantastic occasion for me even if I didn't have the chance to win today because I played a fantastic player like Novak."