French Open 2014: Novak Djokovic confident after beating Rafael Nadal in Rome
Novak Djokovic says his Rome Masters triumph over Rafael Nadal has given him immense confidence for the French Open.
Last Updated: 24/05/14 4:42pm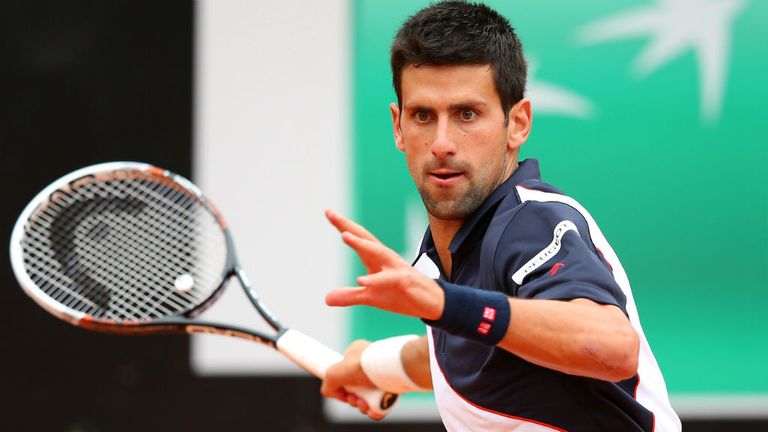 Roland Garros remains the only Grand Slam still to elude the current world number two, beaten by Nadal in the semi-finals last year and the final of 2012.
Djokovic, 27, has been beaten by the Spaniard some 13 times on clay, including all five matches between them in Paris, but the Serb grabbed a fourth clay victory over Nadal last Sunday.
"Winning against Nadal on clay is something that doesn't happen every day, so that victory definitely helps my confidence and self-belief," he said.
"I'm healthy and obviously very motivated and inspired to play my best tennis at the French. Knowing that I have got closer and closer each year to the title gives me enough reason to be confident for the start.
"Even though it was a tough loss on me and I was putting a lot of emotional effort into winning this event last year, I still take the positives from that tournament."
Devastating Floods
Djokovic will be hoping not to let events in his home country distract him from what could be a momentous chapter in his outstanding career.
The Balkans region of south-eastern Europe, including his homeland, has been hit by the worst floods for over a century.
After donating near-all of his $444,000 winnings from last weekend's Masters triumph to the relief effort, Djokovic said: "It's devastating times - the floods are of epic proportions.
"The process of recovery is just starting and it's going to go on for a long time. If it's because of me or somebody else, it doesn't really matter. What matters is that people are starting to talk about it. We need help, and we need as much as we can get."