French Open 2014: Ladies battle it out for a place in Saturday's final in Paris
Four women will battle it out for a place in the French Open final at Roland Garros on Thursday.
Last Updated: 05/06/14 12:20am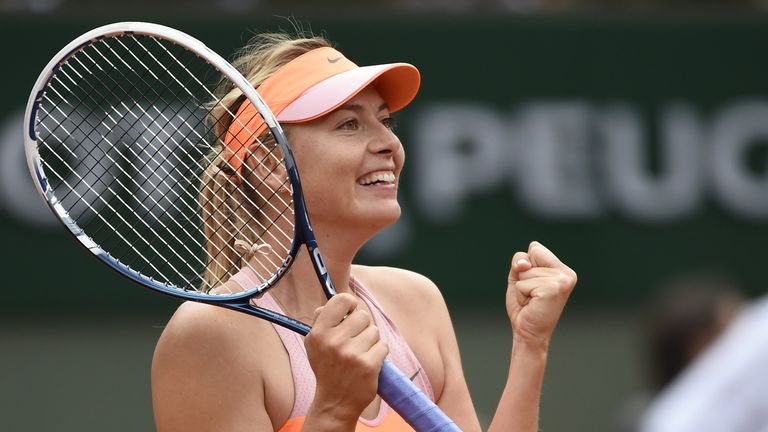 Russian No 7 seed Sharapova, the 2012 champion who has won each of the grand slams once, has beaten Bouchard in their two meetings - including at Roland Garros 12 months ago.
She came back from a set down to defeat Spaniard Garbine Muguruza 1-6 7-5 6-1 and reach the last four, while young Canadian Bouchard is the only woman to reach the semi-finals of both majors this season.
"Someone like Eugenie who has been up and coming for a couple of years, I think this is the year where she's really broken through, especially at the grand slams, playing at a high level," said Sharapova.
Bouchard commented: "It's very exciting for me to play against such a champion. It's going to be a good battle on the court and I think that this is what I should expect in a Grand Slam semi-final, to play against such players."
The other semi-final sees Romanian Halep, who is flying up the world rankings, take on fit-again German Petkovic, who brushed aside 2012 finalist Sara Errani on Wednesday.
The semi-finals will be a new experience for both women, neither of whom had ever won a last-eight match at a major before.
Remarkable rise
Halep's presence in the last four is not surprising given her remarkable rise over the past year, which began after she lost in the first round at Roland Garros 12 months ago.
Seven titles later the Romanian is the world number four and has not come close to dropping a set on her way to the semi-finals.
Petkovic was a top-10 player in 2011, having reached three of four grand slam quarter-finals, but a succession of injuries over the next two seasons sent her ranking plummeting outside the top 150.
"Pressure comes hand in hand with this excitement," she said. "The thing with my injuries was that it now has a nail of doubt every time when I play well.
"I'm just so scared that it might slip away again because I was the happiest when I was in the top 10 and was one of the top players, and then it was just taken away from me.
"I'm very cautious with wins and with happy moments and trying just to stay with both feet on the ground and enjoy the moments when they are there."