Wimbledon 2014: Rafa Nadal is practising hard to have a better tournament
Last Updated: 22/06/14 12:20pm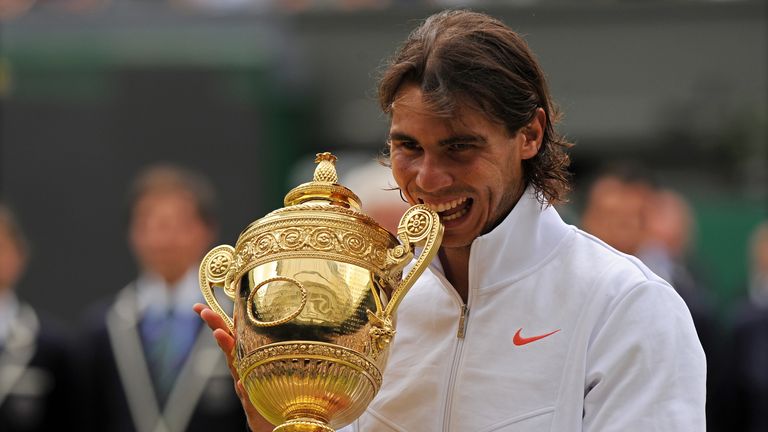 World No 1 Rafael Nadal is looking to up his game at SW19 this year and re-take the Wimbledon crown.
The 2008 and 2010 champion, who was also runner up in 2006, 2007 and 2011, went out tamely in the first round last year.
But with added confidence from a record ninth French Open title at Roland Garros recently, the Spaniard is looking to put in an improved tournament at SW19 this year.
He told Sky Sports: "Wimbledon is very special. Being able to play well with that little bit of extra confidence and less pressure will be important for me.
"In the last couple of years, I was not able to play well here so I'm going to try my best to play well again.
"I'm practising as much as I can, as hard as I can, with the right attitude, then we will see what is going on."
Tough
Regarding there is not much time between the French Open and Wimbledon, Nadal added: "There is not much time but never was much time (between the tournaments) and I was able to play very well here in the past for a lot of years now.
"So it is something that will be tough but at the same time, the most important thing is have the chance to practice well, have the chance to win the first round.
"The first two rounds are so important here for the players and both rounds are really dangerous, that's where they want to play."