2014 Wimbledon: Roger Federer sees off Stan Wawrinka to secure semi-final place
Last Updated: 02/07/14 10:38pm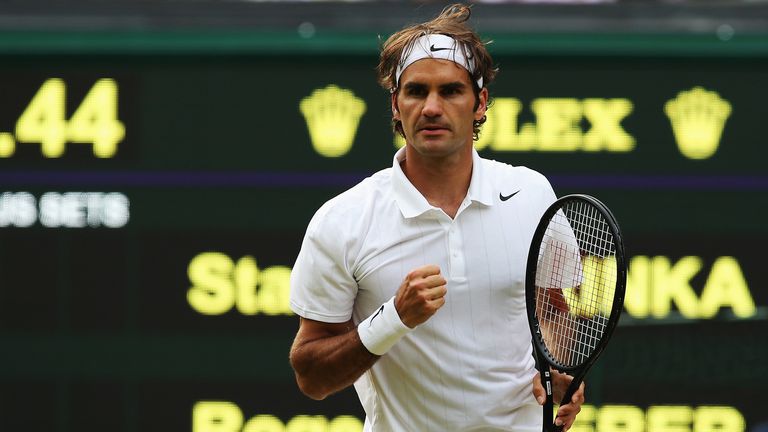 Roger Federer is through to his 35th Grand Slam semi-final following a 3-6 7-6 (7-5) 6-4 6-4 victory over Swiss compatriot Stan Wawrinka at Wimbledon.
The 17-time major winner had to come from a set down against Australian Open winner Wawrinka at SW19 before securing a four-set victory on Centre Court and a last-four date with Canada's Milos Raonic.
With Rafael Nadal and Andy Murray already out, there was a point on Wednesday afternoon when both Federer and Novak Djokovic - the other members of the 'big four' - were in danger of tumbling out too.
Djokovic dug himself out of a deep hole to see off Marin Cilic though, and Federer seized control against Wawrinka once he levelled the contest in a tense second-set tie-break.
Wawrinka, who had been struggling physically, dug deep at the end to save four match points.
But on the fifth Federer followed up a scorching serve, that Wawrinka did well to float back, with a lethal smash from mid-court.
Given his vast experience, many will now fancy Federer to go on and land a record eighth title, despite the competition that remains.
Wawrinka, who at 29 is three years Federer's junior, pushed his more illustrious countryman hard throughout.
Fitness
Federer said: "Stan played great, especially for the first two sets. After that he started to struggle maybe a little bit with his fitness."
Wawrinka called for the doctor at one point, although it was not immediately obvious what was troubling him.
"Maybe he was struggling early on but he was hitting the ball too well, too cleanly, for me to do anything on it," Federer said. "So I had to wait over two-and-a-half sets to get my first break against him.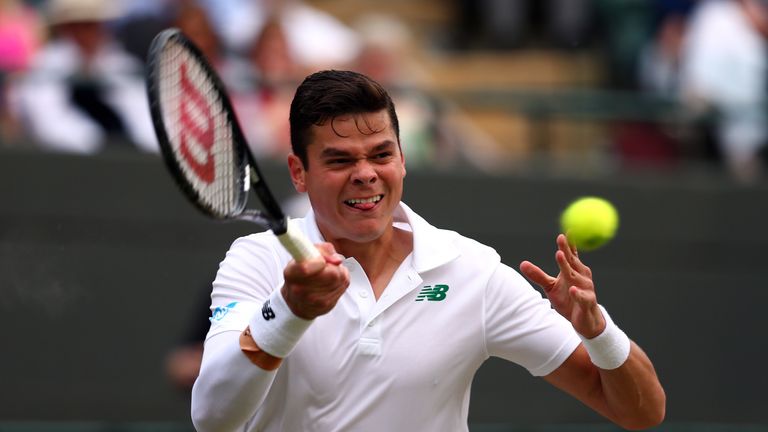 "I'm very pleased with the match. We both played at a high level and I wish Stan all the best for the rest of the season because he's already had a beauty."
Kyrgios beaten
Eighth seed Raonic completed the semi-final line-up with a four-set success against Australian teenager Nick Kyrgios, who had knocked out Nadal the previous day.
Raonic sealed a 6-1 6-7 (4/7) 6-2 7-6 (7/5) with his 39th ace of the match to reach the last four of a grand slam for the first time.
"I've got to keep doing what I've been doing," said Raonic of how to approach facing Federer.
"It's going to be a great challenge and one I'm going to relish. I've got to give it my all, and who knows what will happen?
"This is a tournament where I've always wanted to play and haven't been able to, so to turn it around is fantastic.
"The goal is to be the best player in the world, and this is one of those steps you have to take.
"I'm very happy to be able to do that, and to do that on such a big stage is very special."