Wimbledon 2014: Established stars against young upstarts is men's semi-final theme
Last Updated: 04/07/14 8:15am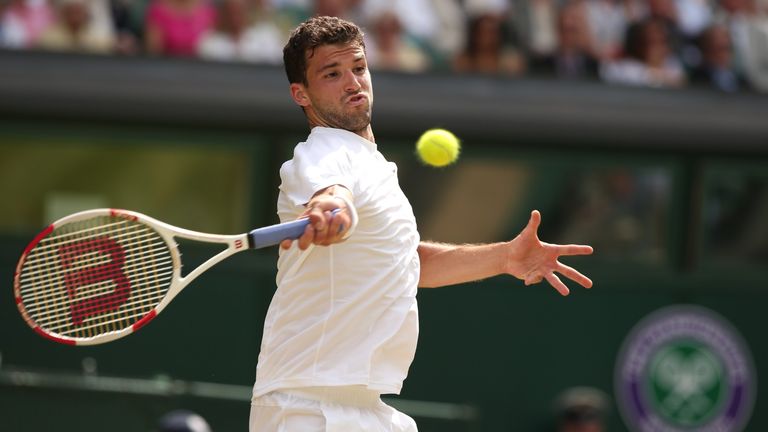 Novak Djokovic and Roger Federer are both up against opponents leading the charge for a new generation on men's semi-final day at Wimbledon on Friday.
Top seed Djokovic takes on Andy Murray's conqueror Grigor Dimitrov at 1pm and that is followed later on Centre Court by seven-time champion Federer's meeting with ace-machine Milos Raonic.
Order of play (1pm BST start)
(1) Novak Djokovic (Ser) v (11) Grigor Dimitrov (Bul)
(4) Roger Federer (Swi) v (8) Milos Raonic (Can)
Dimitrov lifted his maiden grasscourt title at Queen's Club last month and his quarter-final demolition of defending champion Murray suggested he is primed for a maiden grand slam title at the age of 23.
Djokovic, the 2011 Wimbledon champion, certainly seems impressed, opening the mind games by declaring the 11th-seeded Bulgarian is now "the man to beat".
"We have these youngsters coming up, fearless on the court, hitting the ball, not caring who is across the net," said Djokovic, who leads the career head-to-head 3-1 including a straight-sets win at the 2013 French Open, their only grand slam meeting.
"It's good. It gets more attention to new faces and to a new wave that is able to challenge the best and be contending for grand slam titles."
Clash of styles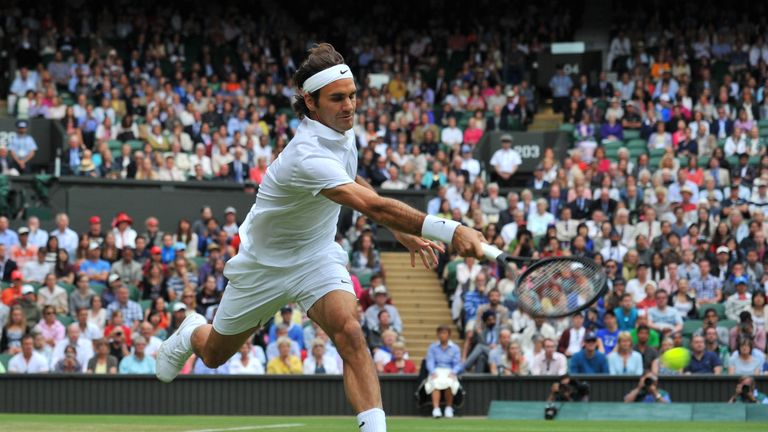 The second semi-final is an intriguing clash of styles; the smooth all-court play of 32-year-old Federer against the powerful, first-strike approach of a man nine years his junior.
Canadian Raonic has hit a tournament-high 147 aces in his five victories so far but has started slowly in his last two matches, coming from a set down to beat fellow youngsters Kei Nishikori and Nick Kyrgios in four sets in the last 16 and quarter-finals respectively.
Ahead of tackling 17-time grand slam champion Federer, who has won all his eight previous Wimbledon semi-finals, Raonic vowed he would ignore his opponent's reputation.
"I guess that you can't really out-run time in one way," he said. "New guys have got to come up and they've got to step up. We've been doing better and better, especially throughout this year.
"It's good to be a part of it. It's nice to see that sort of human side to those four guys (Djokovic, Rafael Nadal, Federer and Murray) when you have to step up to face them, and to have a belief more so than ever that it's yours for the taking if you play well."
Return game
Federer - who has won all four previous meetings - is braced for the challenge, and knows his return of serve will be critical.
"It keeps him in the match," the Swiss said of Raonic's big delivery. "It doesn't matter almost how he plays his return game.
"Here, clearly on the grass with a serve like that, it's never going to be an easy match. That's where you then go back to your own game and say, 'I'll take care of my own serves and see what I can do on the return'."