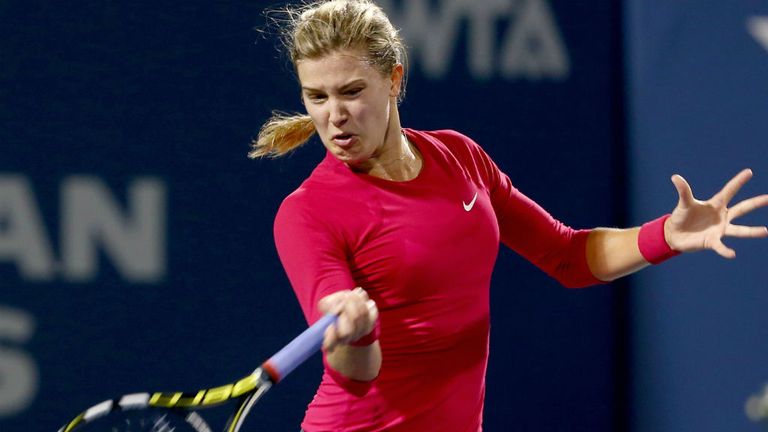 Wimbledon runner-up Eugenie Bouchard insists there is no reason to be concerned for her form heading into the US Open after another early defeat.
The 20-year-old Canadian returned after a month off following her exploits in London to lose her opening matches at tournaments in Montreal and Cincinnati.
Despite ending her losing run at the Connecticut Open in New Haven this week by beating Bojana Jovanovski in the first round, she then bowed out to Australian Samantha Stosur in her next match.
But Bouchard – who made it through to semi-finals at the Australian Open and French Open before reaching her first grand slam final in July – believes her form is on the up.
"It's been a little bit of a journey since Wimbledon, but I've been improving the whole way and hopefully I can get a few days' practice and be ready for the US Open," she said ahead of next week's tournament.
Bouchard lost 6-2 6-2 to Stour and she conceded her 30-year-old opponent, who won the US Open title in 2011, had dominated the contest.
"Sam was serving amazing and hitting amazing shots. You have to give her credit.
"You can't play amazing every week."