US Open: Novak Djokovic delighted to see off Andy Murray at Flushing Meadows
Last Updated: 04/09/14 10:02pm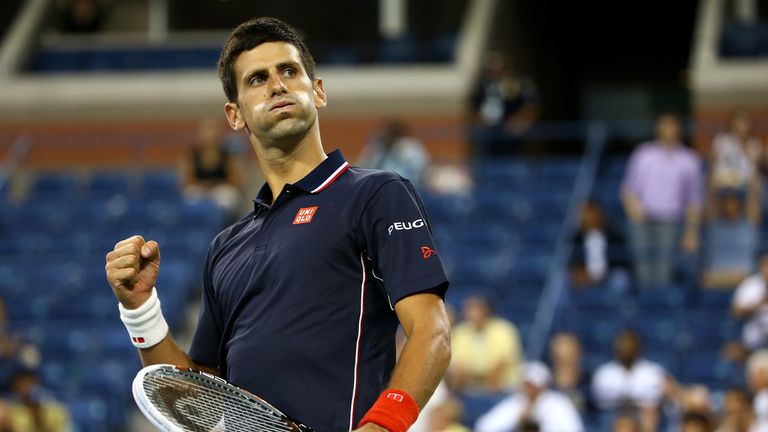 Novak Djokovic was a relieved man after coming through another epic encounter against Andy Murray to reach the semi-final of the US Open.
The two rivals slugged it out over the opening two sets before Djokovic was finally able to gain the upper hand and secure a 7-6 6-7 6-2 6-4 victory after three hours and 32 minutes.
Djokovic's reward is a last four clash with Kei Nishikori although the top seed was just pleased to come through the gruelling match unscathed.
"We both gave our best but at times the tennis was not that nice," admitted Djokovic.
Quality
"We made a lot of unforced errors but that's due to a very physical battle that we had in the first two-and-a-half sets. I think we played two sets for two-and-a-half hours.
"I didn't expect any less before the match against Andy as the last five times we have played we have gone over three, four hours. You kind of get used to it after a while but I am glad to get through to another semi-final.
"He has changed his game for better over the last couple of years. He worked with Ivan (Lendl) and won a couple of grand slams and an Olympic gold medal so is an established top player, somebody who has an immense quality.
"We played a five-set match here a couple of years ago so I knew it would be tough and that the more aggressive one would win it. I am glad I managed to stay fit in the end and pull it through."