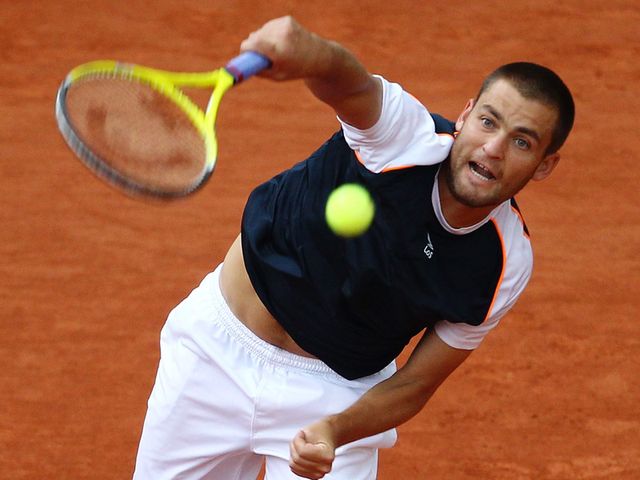 The Russian can certainly play on grass.

Five times he has been to the last 16 at Wimbledon but never beyond.

To improve that record will be the aim this season and having reached the quarter-finals of the recent French Open, confidence will be high.

Unlikely to be knocking out the true elite, however.

Perhaps more than anything, Youzhny is renowned for an appearance on YouTube.

The temperamental star attracted hits aplenty after headbutting his racquet so hard that he cut his forehead open during a match in 2008.
| | 2011 | 2010 | 2009 | 2008 | 2007 | 2006 | 2005 | 2004 | 2003 | 2002 |
| --- | --- | --- | --- | --- | --- | --- | --- | --- | --- | --- |
| Australian Open | R3 | R3 | R1 | QF | R3 | R1 | R2 | R1 | R4 | R3 |
| French Open | - | QF | R2 | R3 | R4 | R2 | R2 | R3 | R2 | R1 |
| Wimbledon | - | - | R1 | R4 | R4 | R3 | R4 | R1 | R2 | R4 |
| US Open | - | SF | R2 | - | R2 | SF | R3 | R3 | R1 | - |