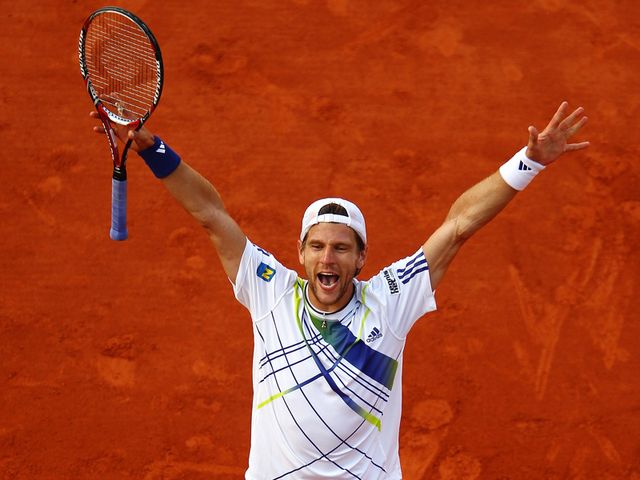 Melzer was one of the stories of the recent French Open.

The Austrian left-hander was a surprise semi-finalist after beating both David Ferrer and Novak Djokovic in Paris.

Eventual champion Rafael Nadal proved too good in the last four but by then Melzer had done more than enough to break into the world's top 20 for the first time in his career at the age of 29.

He won the junior title here at Wimbledon back in 1999 so shouldn't be fazed by the quick switch from clay to grass.

Still, it's hard to see him emerging as a true candidate to win the title in SW19 - although that's also what people were saying at Roland Garros.
| | 2011 | 2010 | 2009 | 2008 | 2007 | 2006 | 2005 | 2004 | 2003 | 2002 |
| --- | --- | --- | --- | --- | --- | --- | --- | --- | --- | --- |
| Australian Open | QF | R1 | R3 | R2 | R2 | R1 | R3 | R3 | R1 | - |
| French Open | - | SF | R3 | R3 | R2 | R1 | R3 | R2 | R1 | - |
| Wimbledon | - | - | R3 | R3 | - | R1 | R3 | R1 | R2 | R1 |
| US Open | - | R4 | R2 | R3 | R2 | R1 | R1 | R3 | R2 | R2 |