[an error occurred while processing this directive]
Player Profiles
(11) Marion Bartoli
DOB: 02/10/1984
Nationality: FRA
Became Pro: 2000
Height: 1.70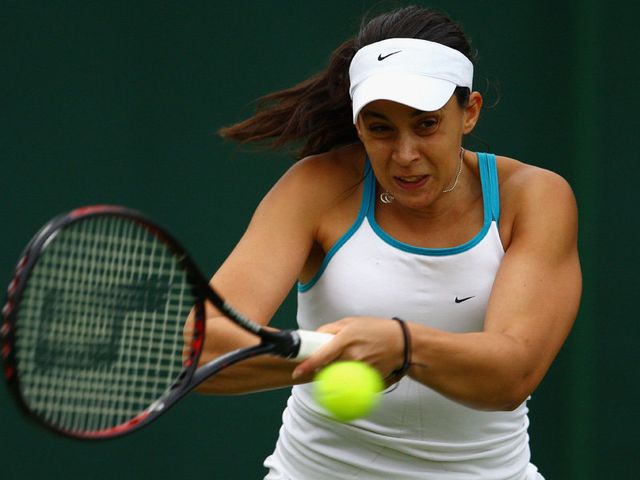 Player Profile
Marion Bartoli was a shock finalist at Wimbledon in 2007, but has failed to threaten on the Grand Slam stage ever since.

The Frenchwoman, who memorably shocked Justine Henin in the semis three years ago before losing to Venus Williams, has only once managed to progress as far as the quarter-finals at any other Grand Slam event.

Her form this year does little to suggest she will pose many problems at SW19 - a semi-final run in Miami the highlight of a so far uninspiring season.

Bartoli, who plays two-handed on both sides and is known for her tireless running, slumped to a third-round exit at her home Grand Slam at Roland Garros recently.

And a similar run is likely at the All England Club.
Ten-year Grand Slam History
| | 2014 | 2013 | 2012 | 2011 | 2010 | 2009 | 2008 | 2007 | 2006 | 2005 |
| --- | --- | --- | --- | --- | --- | --- | --- | --- | --- | --- |
| Australian Open | - | R3 | R3 | R2 | R3 | QF | R1 | R2 | R2 | R2 |
| French Open | - | R3 | R2 | SF | R3 | R2 | R1 | R4 | R2 | R1 |
| Wimbledon | - | R3 | - | QF | R4 | R3 | R3 | RU | R2 | R2 |
| US Open | - | - | QF | R2 | R2 | R2 | R4 | R4 | R3 | R3 |
More Profiles
[an error occurred while processing this directive]
[an error occurred while processing this directive] [an error occurred while processing this directive]
[an error occurred while processing this directive] [an error occurred while processing this directive]