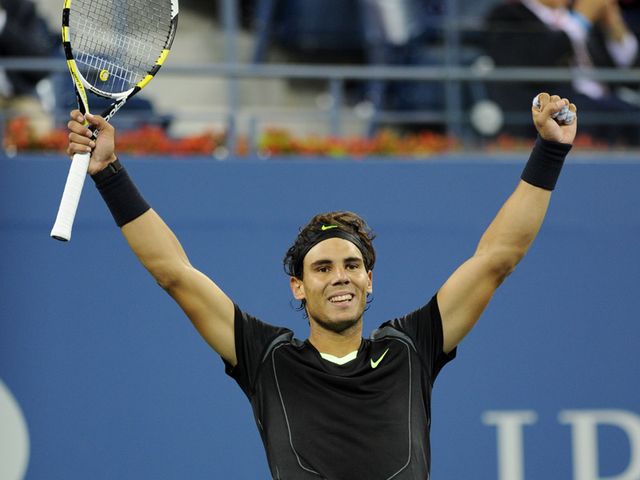 Last year's tournament marked a low point in Nadal's struggles with injury as he was forced to retire from his quarter-final with Andy Murray, which he was already two sets down in.

But he has roared back since then, winning the French Open, Wimbledon and the US Open last season as well as re-establishing himself at the top of the world rankings.

He has won one previous title at the Australian Open, when he defeated Federer in an epic final after outlasting Fernando Verdasco in a marathon semi in 2009.

Nadal's win at Flushing Meadows in 2010 completed a career Grand Slam, but only two players in the history of the men's game have held the titles in all four of the major competitions at the same time.

The last player to do so was Rod Laver in 1969, and while Nadal will have to wait to match the Australian's achievement of winning all the Grand Slams in a calendar year, he can equal him by winning four in a row.

However, having been laid low by flu in Doha recently, where he struggled before eventually losing in the last four, Nadal's preparations could have been better.
| | 2011 | 2010 | 2009 | 2008 | 2007 | 2006 | 2005 | 2004 | 2003 | 2002 |
| --- | --- | --- | --- | --- | --- | --- | --- | --- | --- | --- |
| Australian Open | - | QF | W | SF | QF | - | R4 | R3 | - | - |
| French Open | - | W | R4 | W | W | W | W | - | - | - |
| Wimbledon | - | W | - | W | RU | RU | R2 | - | R3 | - |
| US Open | - | W | SF | SF | R4 | QF | R3 | R2 | R2 | - |