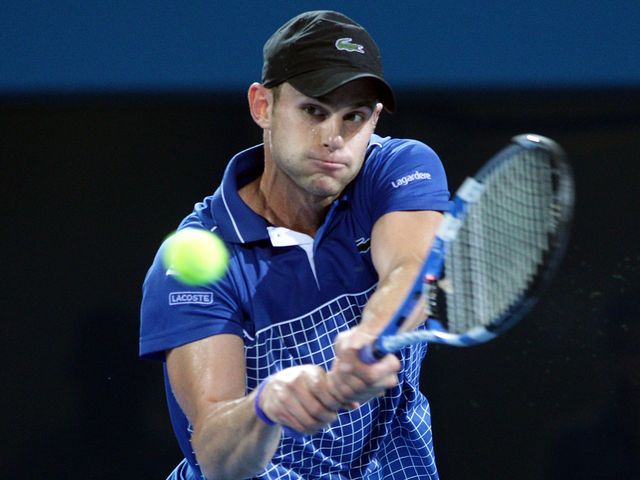 The 2011 Australian Open will be Roddick's 40th Grand Slam and his lone triumph - the 2003 US Open - continues to fade in the memory.

A title-filled future seemed to lie ahead of him after that win at Flushing Meadows, but the emergence of Roger Federer and Rafael Nadal has often meant he has come up short on the biggest stage.

There has been reason for optimism over the last two years, however, as joining forces with coach Larry Stefanki resulted in a return to form and an improved ranking.

Two years ago, he reached the Australian Open semi-finals for a fourth time before being defeated in straight sets by nemesis Federer.

He followed that up by reaching the last eight in 2010, although he then went on to fall in the early rounds at the other three Grand Slams.

His reputation, talent and monstrous serve means he always stands a chance of progressing to the latter stages, but his ability to lift another major title remains in doubt.
| | 2011 | 2010 | 2009 | 2008 | 2007 | 2006 | 2005 | 2004 | 2003 | 2002 |
| --- | --- | --- | --- | --- | --- | --- | --- | --- | --- | --- |
| Australian Open | - | QF | SF | R3 | SF | R4 | SF | QF | SF | R2 |
| French Open | - | R3 | R4 | - | R1 | R1 | R2 | R2 | R1 | R1 |
| Wimbledon | - | R4 | RU | R2 | QF | R3 | RU | RU | SF | R3 |
| US Open | - | R2 | R3 | QF | QF | RU | R1 | QF | W | QF |