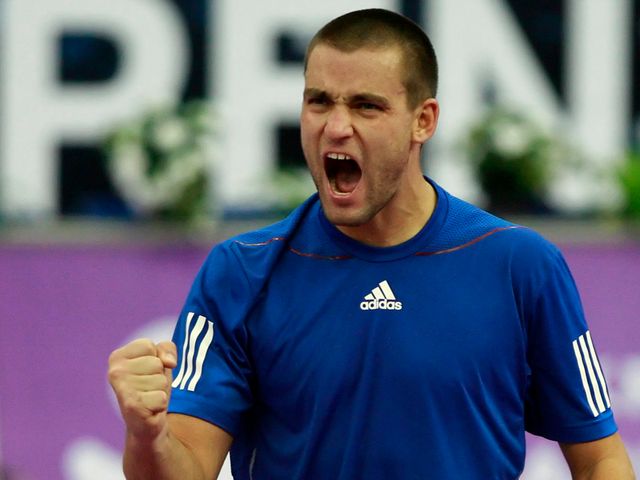 A strong finish to 2010 means Youzhny arrives in Melbourne on a high.

The Russian made the semi-finals of the US Open for the second time in his career last season and he refused to let up as the season drew to a close, winning in Kuala Lumpur and finishing runner-up in St Petersburg.

Youzhny likes the hardcourts but somewhat surprisingly doesn't have a great record at Melbourne Park. One quarter-final appearance in 2008 is the best he's managed.

Perhaps one reason for that is that the mental side of Youzhny's game has not always been the best.

That is proven by the fact he became a YouTube star back in 2008 when, frustrated at losing a point, he smashed his racquet against his head so hard that he drew blood.
| | 2011 | 2010 | 2009 | 2008 | 2007 | 2006 | 2005 | 2004 | 2003 | 2002 |
| --- | --- | --- | --- | --- | --- | --- | --- | --- | --- | --- |
| Australian Open | - | R3 | R1 | QF | R3 | R1 | R2 | R1 | R4 | R3 |
| French Open | - | QF | R2 | R3 | R4 | R2 | R2 | R3 | R2 | R1 |
| Wimbledon | - | R2 | R1 | R4 | R4 | R3 | R4 | R1 | R2 | R4 |
| US Open | - | SF | R2 | - | R2 | SF | R3 | R3 | R1 | - |