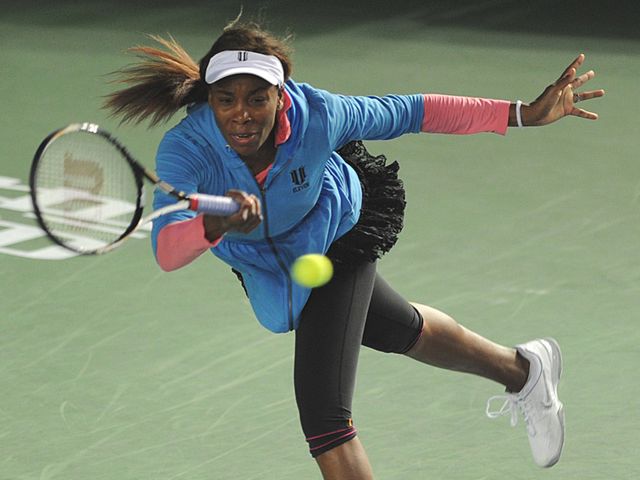 With sister Serena a five-time Australian Open champion, Venus would love little more than joining her on the roll of honour at Melbourne Park.

However, her chances of doing so appear hindered by injury - again.

Williams opened her season at the Hong Kong Classic exhibition event but lost both matches and was seen clutching her abdomen during her defeat to Na Li. She had only just returned following a knee problem which kept her out at the end of 2010.

It is somewhat surprising that Venus has never won this title. In fact her record for a player of her calibre is poor, having only progressed beyond the last eight twice, her best effort coming in 2003 when she lost in the final to her sibling.

At her best she would stand a chance, but there appear more likely winners elsewhere in the field this year.
| | 2011 | 2010 | 2009 | 2008 | 2007 | 2006 | 2005 | 2004 | 2003 | 2002 |
| --- | --- | --- | --- | --- | --- | --- | --- | --- | --- | --- |
| Australian Open | - | QF | R2 | QF | - | R1 | R4 | R3 | RU | QF |
| French Open | - | R4 | R3 | R3 | R3 | QF | R3 | QF | R4 | RU |
| Wimbledon | - | QF | RU | W | W | R3 | W | R2 | RU | RU |
| US Open | - | SF | R4 | QF | SF | - | QF | R4 | - | RU |