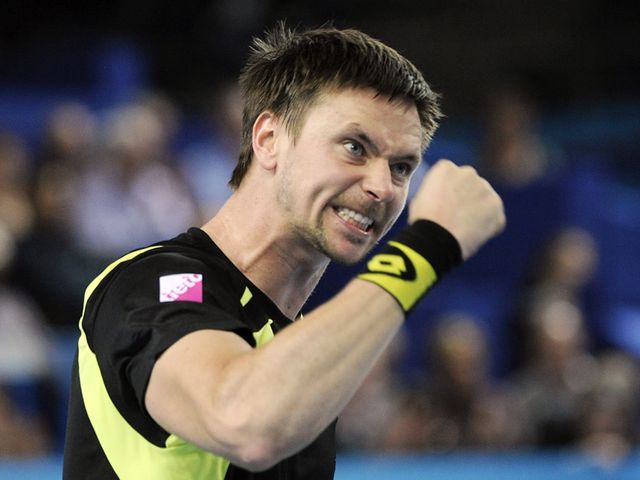 Will it be third time lucky for Soderling at Roland Garros this year?

In each of the last two years, the Swede has performed admirably in the 16th arrondissement of Paris, only to come up just short.

In 2009 he caused one of the biggest shocks in the tournament's history by stunning Rafael Nadal in the last 16 before losing to Roger Federer in the final.

That loss was avenged 12 months ago, Federer being ousted in the quarter-finals, but this time it was Nadal waiting to end Soderling's title hopes on the last Sunday.

A few years ago, few would have predicted Soderling's success on the slow red dirt.

His big-serving, attacking game was better suited to slicker courts - he's already won indoors in Rotterdam and Marseille this season.

However, Soderling has managed to transfer his power to the slower surface, his ability to hit through the ball making him a tough opponent.

His chances of success at Roland Garros will no longer be written off and Soderling should be feared, particularly if the conditions turn out to be heavy.
French Open 2011 Men's Outright. Click here to bet.
| | 2011 | 2010 | 2009 | 2008 | 2007 | 2006 | 2005 | 2004 | 2003 | 2002 |
| --- | --- | --- | --- | --- | --- | --- | --- | --- | --- | --- |
| Australian Open | R4 | R1 | R2 | - | R1 | - | R1 | R2 | - | - |
| French Open | - | RU | RU | R3 | R1 | R1 | R2 | R1 | - | - |
| Wimbledon | - | QF | R4 | R2 | R3 | R1 | R1 | R1 | R3 | - |
| US Open | - | QF | QF | R1 | - | R2 | R3 | R2 | R1 | R2 |