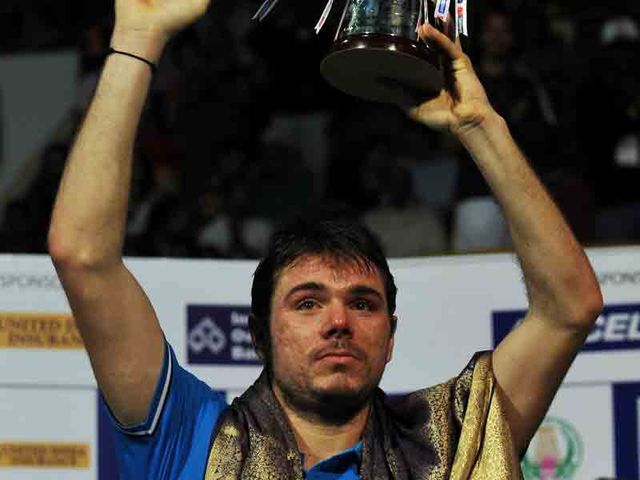 The Swiss number two has spent his career very much living in the shadow of his illustrious compatriot Roger Federer.

Born in Lausanne, Wawrinka began playing tennis at the age of eight and progressed quickly, leaving school at 15 to concentrate on making it as a professional.

He has since firmly established himself in the world's top 20 and possesses one of the most admired single-handed backhands in the game.

Most at home on clay and hard courts, the 26-year-old has three career titles to his name, most recently in Chennai in January. He also partnered Federer to an Olympic gold medal in the doubles in Beijing three years ago.

Wawrinka's best grand slam results have come recently with runs to the quarter-final of the US Open last year and the Australian Open at the start of this season.

He has not been past the fourth round of the French Open.
French Open 2011 Men's Outright. Click here to bet.
| | 2011 | 2010 | 2009 | 2008 | 2007 | 2006 | 2005 | 2004 | 2003 | 2002 |
| --- | --- | --- | --- | --- | --- | --- | --- | --- | --- | --- |
| Australian Open | QF | R3 | R3 | R2 | R3 | R2 | - | - | - | - |
| French Open | - | R4 | R3 | R3 | R2 | R1 | R3 | - | - | - |
| Wimbledon | - | R1 | R4 | R4 | R1 | R3 | R1 | - | - | - |
| US Open | - | QF | R1 | R4 | R4 | R3 | R3 | - | - | - |