SW19 to the rescue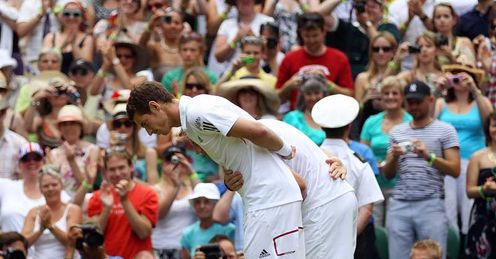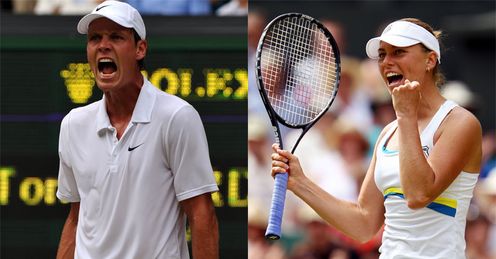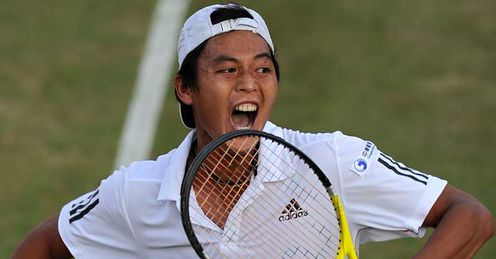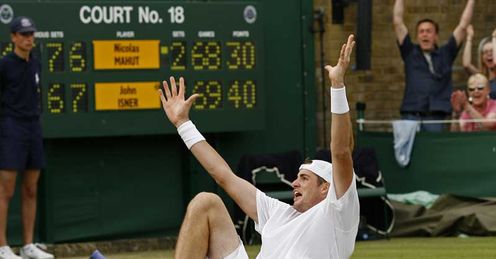 SKY SPORTS ON SKY
From football to fishing and everything in between, including cricket, rugby, golf and tennis - there's some amazing coverage coming up on the five Sky Sports channels. Plus, with the launch of
Sky Sports News HD
this summer, all five channels will soon be available in stunning high definition, only with Sky. Click
here
for more
Also see
Skysports.com's Joe Drabble explains how Wimbledon more than made up for his World Cup woe.
In 1986 we had the Hand of God, in '94 we had Bebeto and his baby, in 2006 we had Zidane's head-butt, and in 2010 we had... vuvuzelas. After four years of waiting, I'll be honest, I expected more. The pre-tournament bets and banter had been flowing, the fridge was stocked and the sickness excuses prepared, I was counting the days until June 11, the start of my favourite sporting spectacle...
What an anti-climax!!
Thank goodness for Wimbledon, the event that saved my summer.
As drab as I have found this year's World Cup, in no way should that undermine how compelling Wimbledon was.
While South Africa has had nauseating vuvuzelas, half-empty stadiums and a plethora of forgettable football matches, Wimbledon captured the imagination of the nation with pure sporting theatre on grass.
I have been covering the championships for skysports.com over the past fortnight and have witnessed first hand just how much the 13 days has kept sports fans on the edge of their (work) seats.
The very first match set the tone, the seemingly unbeatable six-time champion and favourite Roger Federer taken to five sets by little-known Columbian Alejandro Falla.
As people got wind of a major shock unfolding on Centre Court I became inundated with questions on the interactive service. 'What's wrong with Federer?' 'Is he injured?' 'Who is this Columbian?' It was as if it was inconceivable for Federer to find himself in this position. Fortunately, for Federer fans, their man escaped.
Over in Africa, the first seven games of the tournament yielded just nine goals as the majority of players failed to get to grips with the new high-tech football in front of sparse crowds.
But while England toiled against USA and Algeria, British number one Andy Murray did his best to lift the spirits of the nation as he powered through the first week at the All England Club without breaking sweat.
I would flick back and forth - World Cup, Wimbledon, World Cup, Wimbledon - slightly perplexed at how I could find myself with this TV watching dilemma.
As it was, there was simply no competition between the sound of buzzing wasps or the sight of Nadal, Federer, Murray et al entertaining the London crowd with some sublime tennis.
The sporting world witnessed something quite special on June 23, not England's qualification-clinching 1-0 win over Slovenia, but a tennis battle of gladiatorial proportions between John Isner and Nicolas Mahut.
Special
A day on the drink with pals watching England had meant I was rather oblivious to what was happening on Court 18, however the wave of text messages I received later that evening alerted me to something rather special.
Time was eventually called with the score locked at 59-59 in the final set, more LA Lakers v New York Knicks than strawberries and cream.
Nursing sunburn and a rather sore head, I arrived at work the following day, loaded up the interactive Wimbledon service, made a coffee pick-me-up, and before I knew it I was soon to be the integral part of thousands of people's days across the world.
From Steve at Yorkshire Water to Maureen in Barbados, everyone wanted a piece of Isner v Mahut and were relying on me to keep them in the loop point-by-point.
The 11 hour, five minute marathon eventually finished 6-4 3-6 6-7 7-6 70-68 to Isner - the longest, most physically draining match of tennis ever witnessed since the sport was conceived on this earth. Isner and Mahut were not alone in feeling exhausted.
Back in Durban the following day, footballing heavyweights Portugal and Brazil played out one of the most mind numbing goalless draws I have ever had the displeasure of witnessing. That was my clincher - World Cup over.
Of course, I tuned back in to watch England's humiliating - if not slightly predictable - last 16 mauling to Germany, but that has more or less been that for me and I have watched little of the tournament since.
Why? Because Wimbledon provided my sports fix.
Two Czechs stole the show - Tomas Berdych stunned Federer, while Petra Kvitova won her first ever matches on grass to reach the women's singles semi-finals.
Murray fell short again as world number one Rafael Nadal refused to follow the script, the Spaniard later hailing the crowd on Centre Court as one of the best he's ever played in front of for the way they applauded their home hope and his opponent in equal measures.
And while Nadal and Serena Williams safely booked their place back at SW19 for the final weekend, Berdych and Vera Zvonareva reached their first grand slam finals with famous wins.
The finals may not have lived up to the drama of the days that preceded them, yet Nadal and Serena proved to be worthy champions at this wonderful event.
Rio de Janeiro 2014 can wait its turn.
Sky Bet Odds:
Click Here for Your Free Bet
Comments (12)
Steven James says...
This is a good article which does hit the nail on the head definatley, as big a Football fan i've been since i was about 6yrs old, Ive also been a Tennis fan, and watching Wimbledon since i was a kid. This year for the first time i thought the Tennis was actualy more exiting than the World Cup! How times have changed. Probably the worst and forgettable major Football tournament ive witnessed.
Posted 15:38 22nd July 2010
Joy Iredale says...
You couldn't of put it any better!! Really enjoyed your coverage.
Posted 23:04 7th July 2010
Ed D says...
Legendary!! What a writer!!
Posted 20:24 7th July 2010
Fran Bennett says...
Great read, I think you are right about the World Cup being an anti-climax. Thanks for the coverage of Wimbledon Joe, you made work interesting over the past two weeks.
Posted 20:14 7th July 2010
Elliott Brown says...
My thoughts exactly, brilliant article that
Posted 15:04 7th July 2010
Adie Graves says...
I have enjoyed your coverage Joe, i agree with your views Wimbledon never let's us down a great tournament.
Posted 14:18 7th July 2010
Francis Cropper says...
I agree with you entirely, Wimbledon gripped me this year and I am not a big tennis fan generally. I love football but didnt even have any interest in watching last nights semi final! Bring on the US open
Posted 12:05 7th July 2010
Mark Sample says...
Once again Joe hits the nail firmly on its head. Excellent read.
Posted 11:58 7th July 2010
Amy Davis says...
Wimbledon was brilliant!! Thanks for all your coverage Joe
Posted 11:27 7th July 2010
Thomas Straw says...
This is the first World Cup in my lifetime I have not watched religiously and this piece sums up exactly why. No atmosphere, no drama, no interest.
Posted 10:10 7th July 2010
Stephen Watts says...
Super, super read. Great to see this wonderful event getting the support and publicity it deserves.
Posted 09:47 7th July 2010
Xoli Majola says...
Which half-empty stadiums? The atttendance at the 2010 WC was far better than WC 2006 in Germany and bar pathetic football from England most of the game were interesting. I hate this notion of British people thinking they know it all and the world revolves around them.
Posted 08:59 7th July 2010
[an error occurred while processing this directive]
Experts & Blogs

Barry Cowan says Wimbledon champion Rafael Nadal is playing some of the best tennis of his career.

Gerry Williams reflects on a fortnight of warmth and wealth for Rafael Nadal and Serena Williams.