State of the game
Launching a one-woman hit back against criticism that not only is she boring but that women's tennis as a whole lacks the substance to stand up against the men's game, Caroline Wozniacki gave as good as she got last week at the Australian Open. After the much applauded Justine Henin announced her second retirement, Kait Borsay takes a look at the women's game and asks why it has come in for such criticism.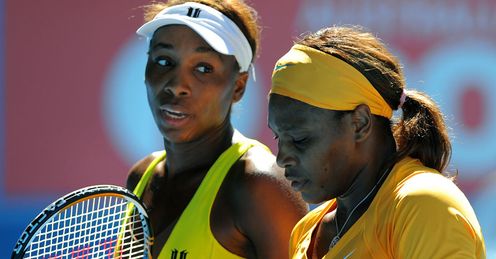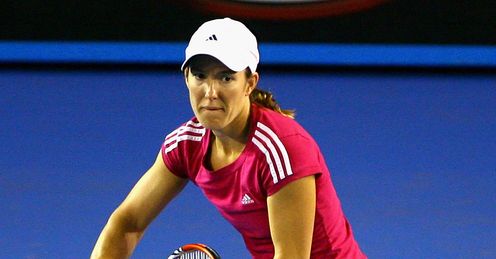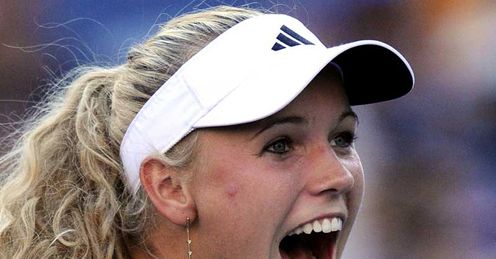 Everyone is from Russia. Sometimes I think I'm from Russia, too. With all these new 'ovas', I don't know anyone.
Serena Williams on the evolution in women's tennis
Quotes of the week
It made me chuckle last week when I listened to Caroline Wozniacki's press conference after beating Dominika Cibulkova in a third round straight sets victory at the Australian Open. The waiting journalists were effectively under duress as she completed her own post-match monologue. Second guessing every bog standard press conference question she turned the tables on the media and like a cat playing with a mouse teased them at their own game.
How refreshing.
After telling the media she "felt great out there today on court" and "I'm happy to be through to the next round" the world number one said "I feel I played too defensively today - but when I had the chance I was really focussed and stepped it up."
Followed by "I don't feel any pressure to be No.1. I really enjoy myself so I'm just happy to be here".
You could probably write the questions yourself.
Until... "Now you can give me some questions that are a little bit more interesting, a little bit different to what I usually get".
Hurrah!
And there, prompted by a press with the shackles off, ensued her thoughts as a Liverpool fan on Kenny Dalglish at Liverpool: "I'm hoping that that will give some positive energy into the guys, into the lads."
How to solve global warming. "I'm flying a bit so that doesn't help; make cars that don't use so much gas; when you take a shower don't stay there for half an hour. Two minutes is enough. Even the girls."
Down to getting married and having kids. "First I have to find a guy."
How refreshing.
Here was Wozniacki's chance to liven things up a bit, she even turned up to her next press conference with an inflatable kangaroo and boxing gloves after having to apologise for pretending that her bandaged leg was the result of an attack by the much loved Aussie national symbol rather than the truth that she had (yawn) banged into a treadmill. So has the women's game really become so boring that we're reduced to talking about events off the court rather than on it?
This is not the first time a female tennis player has caused a stir at their press conference.
French player Camille Pin announced her retirement from the game at the French Open last year by turning up drunk to her press conference "I'm sorry. I've drunk two glasses of champagne on a bare stomach. I wanted to be totally drunk here. I thought it would be funny."
Venus and Serena Williams would often rather promote their own fashion lines than talk about their opponents.
Serena, who was never really one for great grace in defeat was reduced to a sulk-ridden performance at her press conference after losing to Justine Henin in the US Open in 2007 for the third consecutive time in a grand slam tournament.
She did not give Henin any credit for the brilliant match she had just played, admitting she had only showed up to the post match press conference to avoid being fined for a no-show.
"I really don't feel like talking about it (the loss) to be honest" she said. "It's like I don't want to get fined. That's the only reason I came. I can't afford to pay the fines because I keep losing."
Some might argue that she'd have been better off paying the $2,500 fine just to avoid subjecting the waiting media to her post-teenage strop.
Which in a way makes its own point. Of course the majority of press conferences are going to be boring if they're attended out of duty rather than choice. Unless a player has a keen eye for the media, or wants to make some sort of stand, they're just going to go through the motions, the press conference running on autopilot.
The reason for Wozniacki's clever outburst though is the bigger issue. The women's game has largely lost its personalities, it shouldn't take an off-the-court incident to get us interested. We should be talking about entertainment on the court instead.
In the men's game, Roger Federer is great with the press, engaging, thorough and intelligent, he often conducts them in three different languages for goodness sake. But most importantly he lets his game do the talking. I can't offhand remember a stand-out Rafael Nadal press conference, but I don't need to - he tells me enough as soon as he picks up his tennis racquet.
Has the emergence of so many female players from Eastern Europe helped? You could be forgiven for losing grasp of the constant conveyor belt of blonde fem-bot talent. Maybe Serena Williams called it right when, at the press conference after her opening match at Wimbledon in 2009, she admitted she couldn't keep track of it all.
Personalities
"Everyone is from Russia. Sometimes I think I'm from Russia, too. With all these new 'ovas', I don't know anyone." Politically correct it was not, but she does have a point.
We're missing great rivalries, personalities on the court who endear our loyalty and play great tennis. Remember Chris Evert and Martina Navratilova? Nowadays it's all about rallies and baseline ping pong. And bulletin board babes. They might be nice to look at but does that keep you hooked for a whole game of tennis?
It says something when the two most popular internet searches on the name 'Elena Dementieva' suggest that I would be particularly interested in her 'boyfriend' or her 'bikini'. Are we led to believe then that Michael Stich, former Wimbledon men's singles champion had it bang on when he suggested the role of women's players is as much about "selling sex" as it is winning matches?
Novak Djokovic had his say at his Australian Open fourth round press conference a few days ago, when discussing how women's coaches can come down to the court for a pep talk with their player during breaks in the game.
"The girls are too serious when they invite the coach" he said. "They should make more jokes. It would be more entertaining for us to watch on the TV."
He agreed when questioned that tennis should be more fun. Tongue-in-cheek or not; I'm sure most of the attending press would be inclined to agree.
How many people do you know who love the game of tennis, even play it on a regular basis, yet don't watch any substantial amount of women's action on the television outside of Wimbledon fortnight?
When the Williams sisters arrived on the scene they offered a unique physical presence and might that changed the women's game. They smash and power their way through the competition - like the traditional well built centre forward in football their strength often defies any skill from the opponent.
And there's part of the problem; it hardly promotes an entertaining match if every attempt at a clever shot is met by a missile. You can't argue with their record in the game, their mental guile, the fun they bring to the courts with their various garment get-ups, their aloof superiority. But I watched Serena completely out-muscle Slovakia's Daniela Hantuchova 6-3, 6-1 in the women's singles 4th round at Wimbledon in 2009, half in awe and half in horror. Only after seeing her in action in the flesh could I grasp at her stature and domineering athleticism. In that game there was no way Hantuchova, just a slip of a thing in comparison, even had a look-in.
All this is not helped by the retirement of arguably one of the few who have consistently been able to stand up to the muscling on-court action of the Williams sisters. After failing to get over a career ending elbow injury that she initially sustained last year at Wimbledon, Justine Henin, the comeback kid, has announced her departure from the game for the second time. The former world number one has seven Grand Slam titles to her name and will be remembered for being one of the best of her generation. For her standout single-handed backhand, her ability to switch her style of play with such ease and her serve so powerful for her frame. A competitor who Mr Entertainment himself, John McEnroe, describes as "the player I most like to watch".
And now I fear a repeat of 2009 - three top level players Kim Clijsters, Justine Henin and Martina Hingis took themselves out of the game, all younger than Venus Williams, and left a huge void. The Williams bulldozed everyone and the women's game really suffered.
Clijsters and Henin may have come back to great acclaim and we might have seem the emergence of Wozniacki and Vera Zvonareva but with Henin now out again will it once more be the Williams show?
It makes you wonder if the women's tour is too punishing. Aged 29 Elena Dementieva retired after the WTA Championships in Doha last October, Nicole Vaidisova, one of the youngest players ever to break the top ten at the age of 17, retired at the age of 20.
Last year at the US Open, McEnroe said the WTA schedule should be scaled back because women tennis players did not appear to be able to handle the physical and mental aspects of the game.
"I think it is asking too much of the women" McEnroe said. "They shouldn't be playing as many events as the men... The women have it better in tennis than in any other support, thanks to Billie Jean King (who pushed for equal prize money). But you shouldn't push them to play more than they're capable of."
Many do not agree and would argue that breaks from the game in men's tennis can arise just as often. Early retirement from the women's game does however occur on a more regular basis.
So the stage is set for new generation of women's tennis players, the Williams will not be around forever and this form of the game desperately needs to move on.
[an error occurred while processing this directive]
Experts & Blogs

The hard work starts now for Andy Murray, says Barry Cowan, as the top four clash in Melbourne.

Day one at the Australian Open and we have already lost the supporting cast, now it's over to Andy Murray.