No choke for Murray
After seeing the British number one's latest defeat in a grand slam final, skysports.com's Elliot Ball is still prepared to argue he is not a 'choker'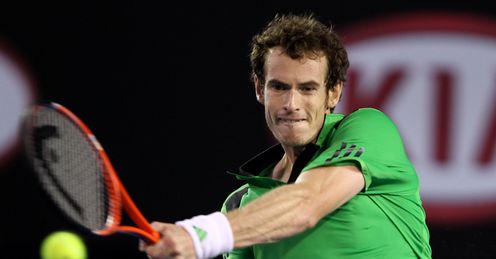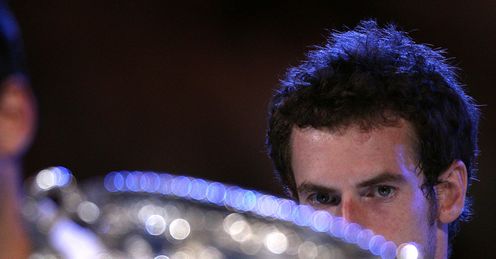 Also see
Andy Murray's straight-sets defeat to Novak Djokovic at the Australian Open means the British number one is now 0-3 in major finals.
Yes, Murray failed to register a set for a third successive slam showpiece as Djokovic romped to his second Melbourne crown.
And yes, he was outplayed for the vast majority of Sunday's clash after producing arguably his worst performance of the tournament in the 6-4 6-2 6-3 loss.
The Dunblane right-hander also suffered reverses to Roger Federer in last year's Australian Open and at the US Open in 2008.
One accepts Murray, on paper, had his best opportunity to end Britain's 75-year wait for a male champion. The London-based performer had won his last three encounters - and not to mention two games of football - against his close-friend Djokovic.
Underdog
But consider this - none of the leading betting companies fancied the Scot to prevail on Rod Laver Arena this weekend, with Sky Bet - who priced Murray ahead of Djokovic at the start of the tournament - favouring the Serb in the showdown.
Was this because they thought Murray would bottle it on the greatest stage when the pressure was on? Possibly. Or maybe, it had something to do with his opponent?
Djokovic had seen off the likes of Nicolas Almagro, Tomas Berdych and Federer (all top 15 players) without the loss of a set to book his second appearance in the final of the first slam on the calendar.
And not only that, the Belgrade right-hander swept his adversaries aside with such efficiency, even the ruthless Federer - arguably the greatest player the sport has ever known - acknowledged the aplomb the world number three showed in dispatching him in the semi-final.
Perhaps then, Murray came unstuck against a player who was at the peak of his powers. Perhaps the Briton took on a former champion who was playing even better than when he first lifted the Norman Brookes Challenge Cup in 2008. Perhaps, the world number five was undone by a world number three, who is soon to be the second best on the planet when the rankings come out. Perhaps.
Chasing pack
Djokovic's triumph was only the third time in the last 24 slams world number one Rafael Nadal and 16-time major winner Federer failed to clean up and one feels this is not a bad omen.
It means there are only six players on the tour that have gone one better than Murray in the sport's biggest events.
Lleyton Hewitt and Andy Roddick both claimed major wins before Murray joined the tour, while 2009 US Open champion Juan Martin Del Porto is one of only two men younger than Murray to have triumphed at a grand slam - Djokovic being the other.
The Briton has proved he has the pedigree to contest many more slams in the future and I wouldn't be surprised if a man, who has already collected 16 titles in his short career, reaches another major final this season.
Berdych, Robin Soderling, Marcos Baghdatis and Fernando Gonzalez join Murray as grand slam final losers who could still have a say in the majors.
Surely there will come a time when one of the chasing pack, or even a lesser light, will feature in a tournament blockbuster. And if, dare I say, Murray is also there, maybe his time will come then.
When facing an opponent who also has not achieved the pinnacle of the sport, Murray will be able to call upon the anguish of his first three majors and possibly join the elite.
Ivan Lendl was denied on his first four attempts to break his duck in the majors but went on to lift eight, Andre Agassi lost three before going on to complete the career-slam en route to eight trophies and Goran Ivanisevic was 29 when he savoured his maiden success at Wimbledon after losing his three previous SW19 showpieces.
So time is on Murray's side and notions of a 'choke-artist' need to be banished until he is actually the favourite in the final, should he get there of course.
Britain may have to wait for the next talent to join Fred Perry in the history books but for me, Murray is more Perry than Tim Henman any day of the week.
Comments (5)
Chris Evans says...
Andy is not a "choker" but he does seem to lose the will to win when it most matters. He badly needs a good coach - you only have to look at the likes of Novak, Soderling, Roddick etc. to see that they have all prospered at the hands of excellent coaching. His team behind him are o.k. but o.k. is not going to get the results! Chris Evans
Posted 14:58 15th March 2011
Adrian Page says...
Tina Heaton, would you care to explain the difference between a choker and someone who does not turn up for a final with his A game and misses crucial opportunites please? It's essentially the same as saying that he didn't lose the final but came second in the match. He choked (again) and lost badly (again). Let's not blame it on his age either he's 6 months younger than Nadal and older than Djokovic, with Nadal winning one at 19 and Djok at 20
Posted 15:12 6th February 2011
Debbie Grantham says...
At last someone who gets behind murray , as i have said before surley we should encourage him instead of slatting him when he dosnt win , he will in his own time, like agassi and others there is no hard and fast rule you have to do it before the age of 23, lets have this debate at the end of his time in tennis and see how many he has one. ( it will be many ]
Posted 17:08 3rd February 2011
Shannon Bellis says...
MORE EXCUSES - HE CHOKED ,EVEN HE KNOWS THAT,LOOK AT THE WAY HE PLAYED.
Posted 00:27 31st January 2011
Tina Heaton says...
I agree that Murray is not a choker, which is a horrible term. Crucially though, and most frustrating especially for him, is that he is not showing up for the final with his A game. Infact, I believe the manner of his grand slam defeats are becoming increasingly crushing. The favourite he may not have been, and he might have eventually lost anyway, but there's a difference between going down knowing you played and fought your best and going down in a flurry of missed opportunities. I still believe he can do it, but not till he has matured some more, mentally. And perhaps the omnipresence of his talented mother is stifling that process.
Posted 22:11 30th January 2011
[an error occurred while processing this directive]
Experts & Blogs

The hard work starts now for Andy Murray, says Barry Cowan, as the top four clash in Melbourne.

Day one at the Australian Open and we have already lost the supporting cast, now it's over to Andy Murray.