Australian Open final: Preview
Murray hopes to end wait for first grand slam title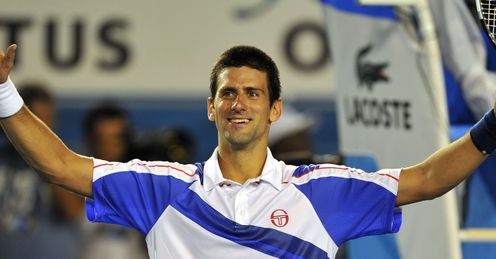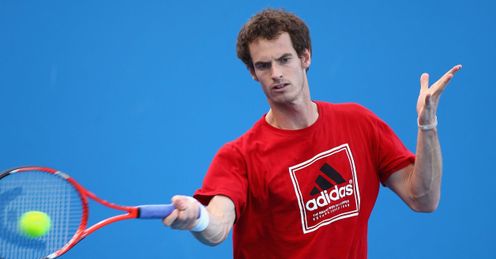 We're good friends and we practice a lot together so there won't be any secrets to our games. It's going to be a brutal match I think.
Andy Murray
Quotes of the week
SKY BET ODDS:
Murray is currently the slight underdog for the Australian Open final. The Brit is 5/4 with Sky Bet while Djokovic is the 4/6 favourite. Click
here
to bet.
Also see
Andy Murray will be aiming to join the tennis elite on Sunday as he takes the court for possibly his best chance yet to win a grand slam title.
The British number one will be competing in his second consecutive Australian Open final, with third seed Novak Djokovic standing in the way of his maiden major crown.
It will be Murray's third grand slam final in all after he has previously twice been beaten by Roger Federer, at the 2008 US Open and in Melbourne last year.
But the Scot says those defeats have made him stronger and is hoping a different opponent can bring him a change of fortunes.
"It was tough for me, but something that I think overall would have made me a better player, stronger mentally," he said of last year's defeat to Federer.
"You know, they're all experiences that you need to deal with playing at the highest level of sport. You know, you definitely lose some tough matches.
Help
"I hope that it will help me on Sunday. I'm sure I'll deal with everything better than I have done in the past on Sunday."
Djokovic has a 4-3 head-to-head advantage over his opponent, but Murray has emerged victorious the last three times the pair have met.
The fact that those three wins have all come in straight sets and on hard courts will also be a confidence-booster for the fifth seed, who has dropped just two sets - to Alexandr Dolgopolov and David Ferrer - on the way to the final.
The Serbian has only dropped one set so far, though, and has also come up against better-ranked opposition, defeating sixth seed Tomas Berdych in the last eight and defending champion Federer in the semi-finals.
While Britain has not had a male grand slam singles champion for 75 years, Djokovic became his country's first ever major winner when he triumphed in the 2008 Australian Open.
The 23-year-old has failed to build on that victory in subsequent years, however, as Federer and Rafael Nadal remained the pre-eminent forces in men's tennis.
New faces
And Djokovic is pleased that other players are now starting to fight it out for the sport's biggest titles.
"I think on one side it's good for the sport to have more players being able to win against Federer and Nadal," he said.
"All the credit to them what they have done in last five, six years. They've been very dominant and just a great example of champions.
"It was really hard to challenge them, especially in the big events where they play their best tennis. Now these things are changing a little bit, so from that perspective it's good for the sport."
The two players will know each others' games inside-out, being good friends and practice partners over the years, but both insist that all pleasantries will be put to one side on Sunday.
"We have to forget about all that when we step on the court. It's all business. I'm sure he's going to be very eager to win a first grand slam title," Djokovic said.
Murray added: "Experience-wise were similar, although he won here a few years ago. We're good friends and we practice a lot together so there won't be any secrets to our games. It's going to be a brutal match I think."
Comments (2)
Nigel O'neill says...
i dont claim to be an expert, but there is one thing i have noticed about Andy, is his concentration seems to wavier in the middle of games. If he is to win on Sunday, he needs to be mantain 100% concentration to match point. He certainly need it against a hungry Djokovic. Good lucky, you have all the shots in your locker so go for it.
Posted 16:22 29th January 2011
Amer Mogul says...
Good luck Andy I hope you win a grand slam this year
Posted 15:44 29th January 2011
[an error occurred while processing this directive]
Experts & Blogs

The hard work starts now for Andy Murray, says Barry Cowan, as the top four clash in Melbourne.

Day one at the Australian Open and we have already lost the supporting cast, now it's over to Andy Murray.