Djokovic backs Murray major
Melbourne maestro backs British number one for slam success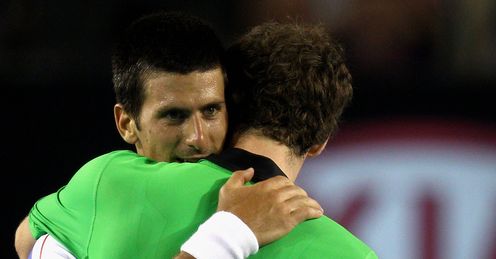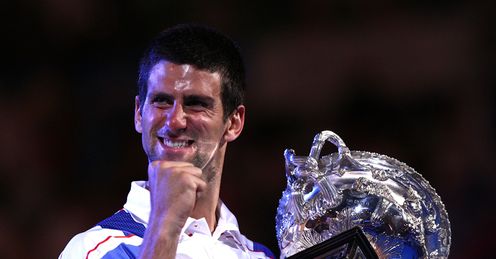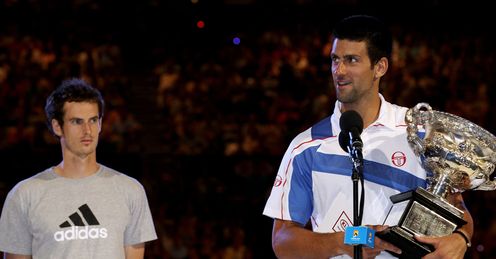 Also see
Australian Open champion Novak Djokovic has tipped Andy Murray to bounce back from his latest setback and win a grand slam.
The Serbian star dashed British hopes of a first male major winner in 75 years on Sunday after outclassing his close friend with a straights sets victory.
Djokovic, who won the Melbourne title in 2008, clinched his second success Down Under with a comprehensive 6-4 6-2 6-3 win on Rod Laver Arena.
And the third seed gave an emotional speech after clinching his second grand slam title of his career.
"I dedicate this title to my family, my brothers, my girl Jelena back home, my people that have been with me for so many years," said the soon-to-be world number two, cradling the trophy.
Talent
Djokovic, who also paid tribute to the victims of the recent Queensland floods, devoted a section of his victory speech to his country, adding: "It has been a tough period for our people in Serbia.
"We are trying every single day to present our country in the best possible way, so this is for my country Serbia."
Djokovic may have pulverised Murray with the most emphatic showpiece win at Melbourne Park since 2003, but the 23-year-old played up his Scottish opponents' chances of breaking his grand slam duck.
He said: "I want to congratulate Andy for a great two weeks, it was really difficult to play against you tonight.
"Hopefully you will have another chance to win a grand slam trophy and, with your talent, I'm sure you will."
Murray has now played in three Grand Slam finals - two in Australia and one at the US Open - and has yet to win a set.
Comments (3)
Hashim Wadiwalla says...
i think murray is best player in the world.only thing he have believe in himself and then nobody in world tennis will beat him.it is matter of time and he will show the world . thanks
Posted 23:40 3rd February 2011
Brad Kirk says...
But thats called a biased view - just because im british i dont think murray is the best player in the world - no one will be the best player in the world until federer and nadal retire...
Posted 15:48 1st February 2011
Miki Kosanovic says...
I think at moment novak djokovic best player in the world!!!!!
Posted 13:25 30th January 2011
[an error occurred while processing this directive]
Experts & Blogs

The hard work starts now for Andy Murray, says Barry Cowan, as the top four clash in Melbourne.

Day one at the Australian Open and we have already lost the supporting cast, now it's over to Andy Murray.