Liverpool lost 1-0 to Southampton in the first leg of their EFL Cup semi-final at St Mary's on Wednesday night and Jurgen Klopp may well feel fortunate there is only a goal in it.
Sky Bet
Loading Market ...
"His side have been so consistent this season but this has definitely been a bad day at the office," said Alan Smith on co-commentary for Sky Sports. "He'll be thankful it's only one."
Nathan Redmond scored the only goal of the game but also had first-half chances saved by Loris Karius either side of his strike before hitting the crossbar with a chipped effort late on.
The defeat follows draws against Sunderland in the Premier League and Plymouth Argyle in the FA Cup, meaning Liverpool have gone three without a win for the first time this season.
It's a worry ahead of the team's return to Premier League action when they take on an in-form Manchester United side at Old Trafford this coming Sunday.
But what are the weaknesses in Klopp's team? And how can they be resolved? Here, we pick out three of the problems exposed against Southampton… and the potential solutions.
Mistakes at the back
There was an edginess to Liverpool at the back and it is not a new problem this season with the Reds having conceded more Premier League goals than any other team in the top six.
At St Mary's, it was Ragnar Klavan who was the chief culprit for Southampton's goal, scuffing his attempted clearance with his right foot in the build-up.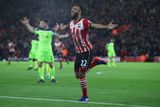 Nathaniel Clyne might have covered Redmond's run better, but Sky Sports pundit Jamie Redknapp felt the initial error was typical of Klavan's performance as a whole.
"Klavan looked a bundle of nerves whenever the ball went near him," he said at half-time. "All game he has been uneasy on the ball and defensively making elementary mistakes."
The 31-year-old defender arrived from Augsburg in the summer. Seen as inexpensive cover, he has nevertheless started each of Liverpool's last five Premier League games.
The Solution? Joel Matip might yet be fit to start against Manchester United at the weekend and that would be a huge bonus for Liverpool.
Indeed, Klopp's men are unbeaten in the 14 matches in which the Cameroon international has featured this season, winning 10 of them.
"It shows you how much they miss Joel Matip," said Redknapp of Liverpool's efforts in his absence. His return could be the catalyst for improved defensive cohesion.
Passing speed in midfield
Defence was not the only issue for Liverpool. They failed to trouble Southampton enough and the attacking problems began with their build-up play. It was too slow.
In particular, Emre Can was guilty of taking too much time to move the ball in the middle of the pitch. He completed 67 of his 79 passes but penetration and purpose was lacking.
Redknapp was unimpressed with the Germany international's display. "Every time Emre Can gets the ball he has six touches and wants to show us how good he is," he explained.
"Keep it simple. You have got to move the ball quickly, you have got to be fast with the passing and Can slowed the game up too much."
Klopp, a coach who favours quick attacking play, appeared to agree with that sentiment too. "We should have been more clear in our passing," he told Sky Sports afterwards.
The Solution? Liverpool captain Jordan Henderson has had his critics in the past but he's been sorely missed in this three-game winless run.
"Don't underestimate what he does," said Redknapp. "He brings energy to that midfield. I think they really missed his influence and drive in there."
Henderson left the field with injury during the second-half of the win over Manchester City. The hope will be that he returns for another victory over Manchester opposition on Sunday.
Fluidity issues up front
"We talked about this being a great opportunity for Daniel Sturridge but we've hardly seen him," said Redknapp at the interval and the Liverpool forward did little more after that.
There was a tumble in the box and a shot blazed over the bar when he did get space. The most that the camera dwelt on him was when receiving a note with instructions from Klopp.
"It was frustrating, it really was," added Redknapp. "Today there was not enough energy. He just didn't do enough. It was so comfortable for Virgil van Dijk. I want to see more."
Klopp may well feel the same way and while Sturridge has actually scored in his last two Premier League appearances, his inclusion does little for Liverpool's fluidity.
Sadio Mane's absence was also felt but Klopp has no decision to make there with the player away with Senegal. Expect the Sturridge situation to be addressed by a return to the bench.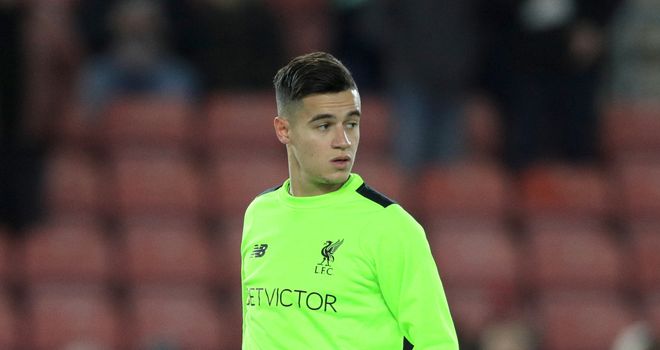 The Solution? The return of Philippe Coutinho from injury for the final half an hour provided something of a spark and will add to the optimism ahead of the trip to Old Trafford.
"You could see immediately just in a few moments how important he is," said Klopp. That alone is a clue that the German will be looking to turn to him again at the weekend.
"After that today, I think to a certain extent it forces his hand," added Redknapp, "because you can see what he brings. Liverpool need him."