Monaco vice-chairman Vadim Vasilyev admits he was not happy at Radamel Falcao's departure, but the club must move on.
Sky Bet
Loading Market ...
The Colombia international left the Ligue 1 side after just one season to join Manchester United on transfer deadline day, switching on a season-long loan, with an option to buy.
The former Atletico Madrid striker had been tipped to secure a move to Real Madrid and Vasilyev denied the striker's departure had been planned a year previously as some Spanish media suggested.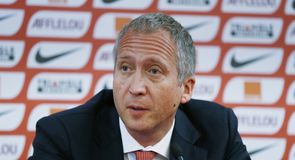 In comments reported by L'Equipe, Vasilyev is quoted as saying: "If he had left for Real Madrid, that could have lent to that theory, but that is not the case. That he was going to leave, one day, maybe, but not after a season. That was not planned.
"I understand (fans' disappointment) but that is football. If there is an offer and the player wants to leave. I am not happy that Falcao left, but when a player wants to leave, you shouldn't keep him. It is nonsensical."
Monaco also lost James Rodriguez to Real Madrid and Vasilyev believes the club should be proud.
Proud
"We should be proud that our players are going there. I believe in our project but we are not at the level that those clubs are at," he said, believing to be at Real and United's level was 'impossible'.
"To build one of the biggest clubs in the world you need more than money and ambition: you need to be in a big town, to have a population around you, play in a big league. There are several elements there which just don't exist. But we can reach a very good European level and play a role in the Champions League."
Bankrolled by owner Dmitry Rybolovlev, Monaco spent heavily to recruit Falcao, James and Joao Moutinho in 2013.
Vasilyev added: "There is a change (in transfer policy), but it is not brutal. If you look at the interviews from last year, I always said, after the signings of Moutinho, Falcao and James, we would make less big investments. 
"Nobody believed us, they thought we would go ahead and buy Messi and Ronaldo. Okay, for you maybe, it was a little more sudden than what I said. Three elements have made us change strategy.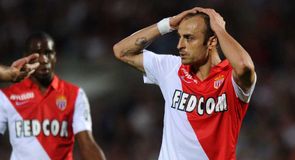 "First of all, Financial Fair Play. Some of the sanctions are merely reprimands but others can be painful: PSG and Manchester City have been hit by heavy sanctions: fines, transfer embargoes, salary caps. Those are serious.
"The president told me, 'I have already invested money and now I have to pay a price to play in the Champions League? It is out of the question'
"The second element is the fact that it is going to cost us €50m more than we expected to play in the league. That also comes from the president directly.
"Thirdly, we thought that Monaco would make earnings much quicker. We thought that with the stars we signed, sponsors would come. I was counting on more sponsorships, but they did not come. When Falcao arrived, we spoke a lot about Monaco but the sponsors did not queue up. To make them do so, I think it will take time. You spend a lot, but for that to have an impact, you have to wait for years."