The European transfer window may only have been closed a matter of weeks but already clubs will have an idea where they still need to strengthen in January.
Sky Bet
Loading Market ...
Our friends at Football Whispers have scoured media across Europe for the latest news and transfer rumours.
Spain
Barcelona are still confident of signing Liverpool's Philippe Coutinho, and hope to make another move for the player as early as January. Coutinho's agents are still working on negotiating with Liverpool to allow a move to the Spanish club, who will not be deterred by the fact he will now be cup-tied for Champions League games. (Marca)
A reconciliation meeting held by PSG right-back Dani Alves to ease tensions within the camp hasn't gone down too well.
One unnamed attendee described the atmosphere as comparable to a funeral, as the outing failed to heal any rifts that have emerged since the arrival of Neymar. The split could see the likes of Edinson Cavani leave the club at the earliest opportunity. (El Pais)
Germany
Bayern Munich turned down the chance to sign big-name stars such as Naby Keita, Sadio Mane, Gabriel Jesus and Leroy Sane.
The Bavarian club are said to be refusing to enter the market when a bidding war ensues. They pulled out of any deal for Keita once Liverpool began to explore the option of signing him in 2018, which voided his release clause. (Kicker)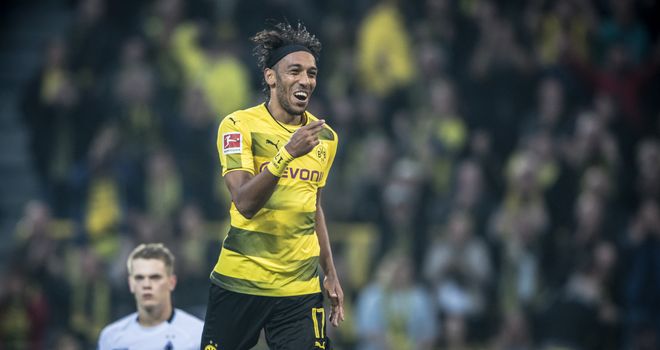 Pierre-Emerick Aubameyang is still wanted by Chinese Super League club Tianjin Quanjian.
"He is worth €65m (£57m) to €70m (£61m). I would pay that too. He would help us make the club and the Chinese league more internationally known," said their billionaire owner Shu Yuhui.
The club were linked with a move for the striker throughout the summer but the switch didn't materialise. (Kicker)
Italy
West Ham sent scouts to Serie A newcomers SPAL to watch defender Francesco Vicari in his side's game against AC Milan. The Hammers' contingent were reportedly impressed by the centre back's performance in a 2-0 defeat at the San Siro and could make a move for him in January. (Calciomercato)
Chelsea and Manchester City remain interested in Juventus left-back Alex Sandro but will have to wait until the summer. The Old Lady are unlikely to want to sell in the winter transfer window. (Tuttomercato)
France
Driss Yanis Zidane, the nephew of Zinedine, has signed a contract with Adarve, a Madrid side who play in the Spanish third division. (France Football)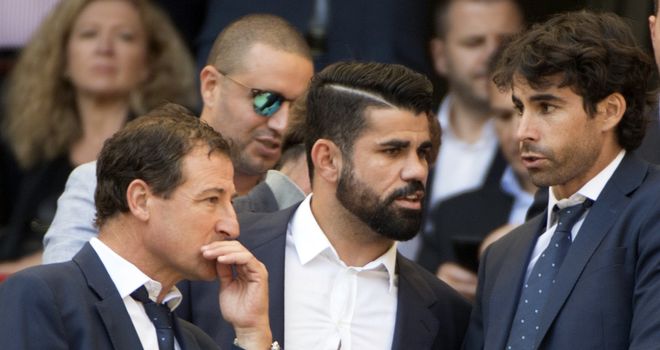 Diego Costa is delighted to have returned "home" after rejoining Atletico Madrid.
"Everyone knew I wanted to come back. But I will not be ungrateful towards Chelsea, I was happy there. It's a great team, but Atletico is my home and I'm here," Costa said on arrival at Madrid airport. (France Football)