Type 'Christian Eriksen free-kicks' into your internet search engine and you will not be disappointed.
The Tottenham Hotspur playmaker's set-piece highlights include this pre-season's eye-catcher against Celtic, two for Ajax in a friendly versus Dynamo Dresden in 2013, and, that same year, a beautiful strike for Denmark past Poland, and Arsenal, goalkeeper Wojciech Szczesny.
Eriksen also rattled Queens Park Rangers' woodwork last weekend but that is to name just a few brilliant free-kicks in what is still the early stages of a 22-year-old's career. It is a reason why Liverpool will be wary of the threat ahead of kick-off at White Hart Lane, live on Sky Sports 1HD, on Sunday lunchtime.
Former Ajax star Eriksen, arguably Tottenham's most successful arrival to date from the cache of players signed last summer with the Gareth Bale profits, possesses a technique which looks close to flawless.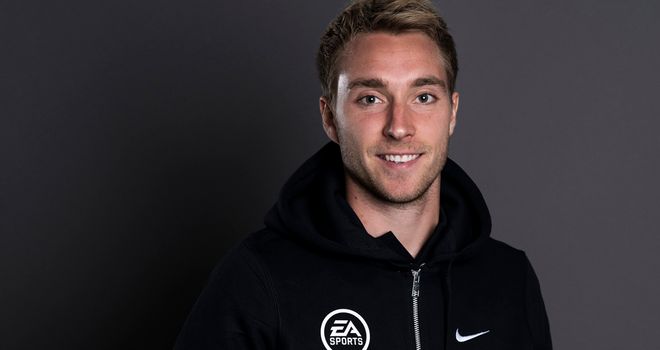 Perfectly balanced, whipped with accuracy and almost impossible to predict; in short, the £11million man is a master of his free-kick art.
Yaya Toure's phenomenal set-piece conversion rate of four goals from seven attempts was the 2013/14 Premier League benchmark and, in comparison, Eriksen's one goal from 13 efforts looks a little shabby.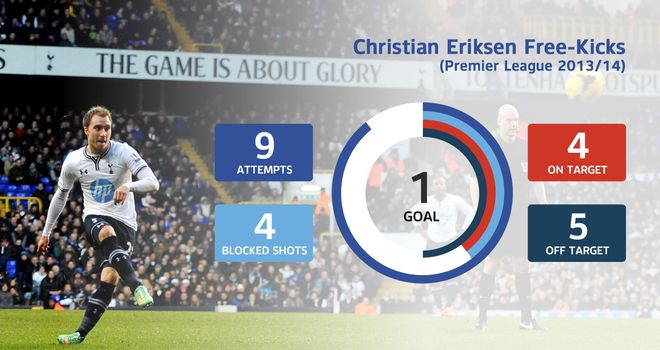 However, that would be doing an injustice to the aesthetics of Eriksen's conversion against West Bromwich Albion on Boxing Day 2013. It should also not be forgotten that the Dane scored additional free-kicks versus Benfica and Dnipro Dnipropetrovsk in last season's Europa League.
So what is the secret to Eriksen's free-kick success? We spoke to the man himself at the announcement of EA SPORTS' partnership extension with the Premier League.
"You have to look at the goalkeeper to see where he is standing and maybe try and put a trap for him or do something else that he is not expecting," he exclusively told Sky Sports.
"The position of the goalkeeper has an impact on how hard you hit the ball and the placement.
"If he is standing in the middle of the goal, you have two options of which corner to shoot at. If he is standing to one side of the goal, it is best to aim at the other corner.
"Once you have a good understanding of what the goalkeeper is doing, you next have to look at the wall. Then you can make that decision of which corner you are going to shoot at."
Free-kicks, though, are not just an individual process. Managers and squads spend large portions of time devising routines to fool their opponents. Some can be ingenious and others fail miserably but it shows creativity.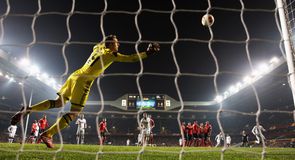 And Eriksen explained that his team-mates and rehearsed routines are a part of his thinking at set-pieces.
"It depends on how far you are from the goal for whether you look at the position of your team-mates," he said.
"If you can shoot, you will probably shoot. But if the position of the free-kick is further away from the goal, or if you have a good idea with your team-mates, you can try something different."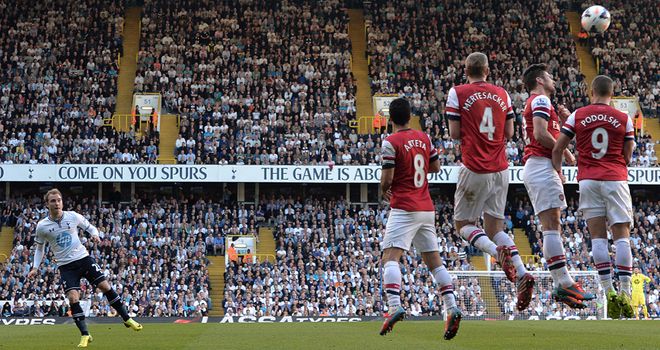 The amount of effort Eriksen devotes to constantly developing his free-kick ability should also not be underestimated.
Schooled at Ajax's famed academy during his teens, the Scandinavian has been brought up with the correct principles and regularly puts in extra hours in his pursuit of improvement. Goalkeepers, you have been warned.
"I practise my free-kicks a lot, probably a few times a week," said Eriksen.
"I also stay behind after training to work on my free-kicks. We have not done too much free-kick work in pre-season but we will do more as the season starts.
"I used to practise free-kicks with my weaker foot a long time ago but not anymore. Now I concentrate on making my stronger foot better, because free-kicks are important situations in the game.
"I would rather have one foot which is 100 per cent strong at free-kicks rather than having two at 50%.
"When you train, you get in to a routine for how you want to shoot, how you want to stand and how you want to run to the ball.
"I have my own routine. When you train, you get the feeling for how to hit the ball and how not to hit the ball."
Christian Eriksen was speaking at the announcement of EA SPORTS' partnership extension with the Premier League. The renewed deal will allow FIFA 15 to replicate Barclays Premier League players and all 20 stadiums with more realism than ever before. EA SPORTS FIFA 15 is available to pre-order on all platforms at www.easports.com/uk/fifa/buy.