The signing of Jack Colback confirmed one thing this week, Newcastle United's place at the top of the North East footballing ladder.
Even with North East football in something of a malaise, with Middlesbrough stagnating in the Championship and Sunderland struggling to do anything but battle against relegation, Newcastle maintain a stranglehold on the region, despite their own much publicised struggles.
Newcastle's fans are still far from happy with the status quo at St James' Park, but the signing of Colback will give them a big boost, and it underlines their place in the region even if their stature nationally has dropped considerably in recent years.
Newcastle have had a distinct lack of success since their last major silverware back 1955 and they have seen rivals Sunderland and Middlesbrough both secure trophies in the intervening period.
But still the place at the top of the North East football table belongs to Newcastle. The signing of Colback does not make this so, it merely emphasises the fact.
It is very similar to when they raided another of their rivals Middlesbrough in 2007, almost seven years to the day before Colback, to land Mark Viduka. The Australia striker was a key figure and popular member of the Boro squad having finished as top scorer, but even despite their success and aims Boro could not stop Newcastle from snatching him.
Boro were far from happy as a war of words ensued with Viduka, which even led to the normally restrained Boro chairman Steve Gibson say: "I was told very early it was about money and Mark would go to the highest bidder."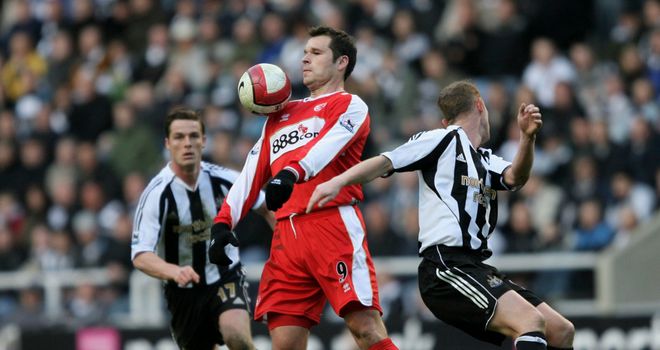 Like with Colback, Viduka was not the biggest signing in their history - far from it. But the fact they could merely pick him up at will underlined their intent of putting Boro, who had just come off the most succesful period in their history and had flirted with being the North East's top dogs, in their place.
Likewise with Sunderland, as despite flirting with relegation Gus Poyet's side almost came out of last season with more to shout about than Newcastle as they had a League Cup final appearance to go with their Premier League survival.
There is also the small matter of Sunderland's excellent record at St James' Park, highlighted last season by a brilliant 3-0 win, which was mastermind by one Jack Colback.
This leads us onto the Colback saga and Sunderland's reaction to his departure has only highlighted their disappointment; as they stated the move had left 'a bitter taste'.
Sunderland were deseprate to keep Colback, a man who had come through their ranks and the news of Newcastle's interest seemingly spurred on the Black Cats to tie him down.
But it was not to be and the lure of the move across the Tyne proved too much. While it is Colback's hometown club, just like with Viduka just a few years earlier it was a clear way of Newcastle firing a shot across the North East bows as a reminder of who is top dog.