The top value signings of the summer might not necessarily involve the best players. Clearly, James Rodríguez and Luis Suárez are a cut above anyone recently recruited by Real Sociedad.
Sky Bet
Loading Market ...
However, this is all to do with the complex equation of value, impact to the particular club and a healthy dose of personal preference…
So here are Tim Stannard's top four summer signings so far:
1) Ivan Rakitic: Sevilla to Barcelona - €19 million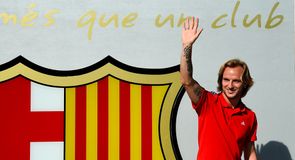 The debate over the cost and morality of the Luis Suárez deal will rumble on for some time in Barcelona, with discussions aplenty over the suitability of the Uruguayan at the Camp Nou. Jérémy Mathieu has already been written off as being a huge waste of money with Barcelona paying around €20 million for a 30-year-old who could have been bought for half the price a year earlier.
However, Barcelona fans will stand in unison at the brilliance of the purchase of Ivan Rakitic, a footballer who will add drive, mobility, goal scoring prowess and set-piece trickery to Barcelona's midfield. The Croatian playmaker's 12 goals and 10 assists in La Liga last season for Sevilla, as well as being the driving force behind an unlikely Europa League win, makes the €19 million signing a cracking bit of business by the under-fire sporting director Andoni Zubizaretta.
2) Toni Kroos: Bayern Munich to Real Madrid - €25 million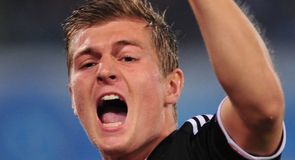 A contract with Bayern Munich that had only one year with to run sees Real Madrid in those rarest of situations - underpaying for a footballer. Indeed, the arrival of the German midfielder might well see the €70 million purchases of Isco and Asier Illaramendi last season be quite redundant, but that is not a problem for this club.
Carlo Ancelotti is going to have to pull off some tactical yoga to slot Kroos in alongside James Rodríguez, Luka Modric, Xabi Alonso and co, but it is a delightful problem to have with arguably one of the most dynamic playmakers in world football at the Santiago Bernabéu. The transfer immediately makes Real Madrid strong favourites to retain the Champions League trophy.
3) Antoine Griezmann: Real Sociedad to Atlético Madrid - €30 million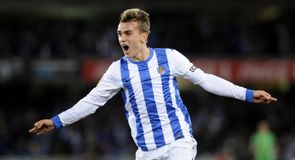 At the time of writing, personal terms have yet to be agreed with the French winger but should everything go smoothly then Atlético have nabbed a footballer who will be in the top five list in the world before too long. For two seasons, the 23-year-old has grabbed Real Sociedad and La Liga by the scruff of the neck with wonderful skill, terrific decision-making prowess and prolific goal scoring, all from the left-wing.
The 23-year-old found the net 16 times in La Liga last season and was a late addition to the France World Cup squad where the footballer made quite the impact. Atlético are having to pay the buy-out clause of Griezmann, a steep figure at €30 million, but the player has the potential to be worth double that in two years' time and looks a shrewd investment.
4) Carlos Vela: Arsenal to Real Sociedad - €11 million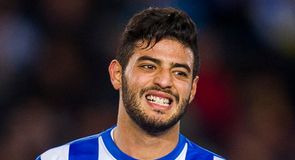 Technically, this is less of a transfer than a confirmation. Carlos Vela has been at the Basque club since 2011, but the move to Real Sociedad has been made permanent after an awful lot of speculation that Arsenal would be looking to bring the Mexican back to the Emirates.
It is easy to see why that might have been in Arsene Wenger's plans. Vela has been exceptional for Real Sociedad, knocking in 21 goals and popping up with 13 assists in all competitions last season. Along with Griezmann, Vela has been a key driving force behind La Real's golden period over the past couple of campaigns. With Griezmann set to move on, at least the northern club have secured the future of a footballer who has proven to be exceptional for the side of late.
Watch the stars of La Liga in action on Sky Sports 5 from 12th August