[an error occurred while processing this directive]
Craig Kieswetter
Date of Birth: 28/NOV/1987
Team: England
Bats: Right-hand
Bowls: Unknown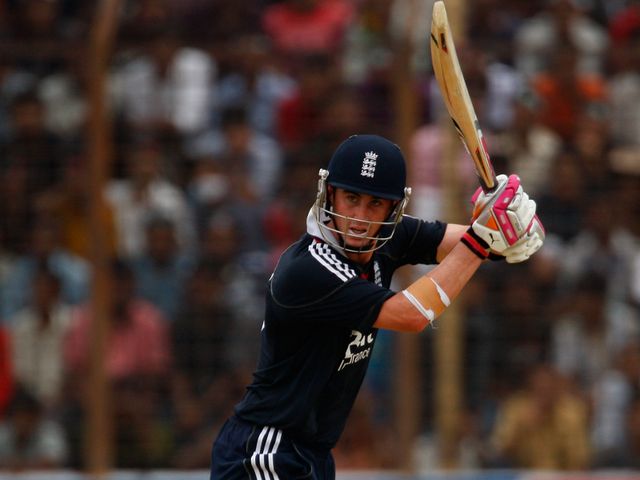 England didn't waste any time in ushering the South African-born Kieswetter into their ranks once he had completed his qualification period. His new team-mates got a chance to see first-hand what he was capable of when he helped England Lions upset the first team in a fixture in Abu Dhabi. Drafted into the one-day squad to play in Bangladesh, the right-hander recorded his maiden international ton in just his third game. His stylish technique and ability to go aerial means English cricket fans are hopeful they've finally found the answer to their opening conundrum. Kieswetter will not only be expected to perform with the bat, though. Picked ahead of regular wicketkeeper Matt Prior, his work with the gloves will also be closely monitored.

The formbook says Australia but can Pakistan pull off a World T20 shock, wonders Bob Willis.

Danielle Wyatt's emergence is proof that England's Women do have a bright future, says Beth Morgan.