Select a team
Internationals

Domestic

IPL
Pakistan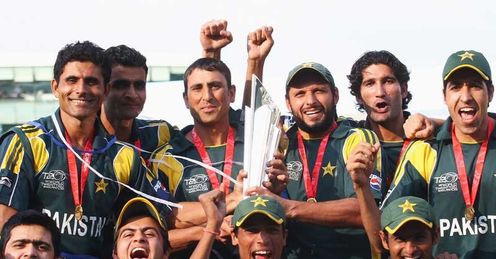 Pakistan squad:
Shahid Afridi (capt)
Mohammad Aamir
Kamran Akmal
Umar Akmal
Fawad Alam
Mohammad Asif
Saeed Ajmal
Hammad Azam
Salman Butt
Mohammad Hafeez
Khalid Latif
Misbah-ul-Haq
Abdul Razzaq
Abdur Rehman
Mohammad Sami

Overview
Even by the standards of Pakistan cricket, the 10 months since their triumph at the World Twenty20 in England has seen a spectacular unravelling of the national team.
A Pakistan Cricket Board investigation into the disastrous tour of Australia, during which they lost all nine internationals, saw lifetime suspensions being handed out to former captains Younus Khan and Mohammad Yousuf, while another ex-skipper,Shoaib Malik, and Rana Naved-ul-Hasan received lesser bans and the Akmal brothers were fined and placed on probation.
Nevertheless, Pakistan have a superb record in T20 internationals with 22 wins from 30 matches.
Since Shahid Afridi took over as captain from Younus, they have won four of their six games - vastly superior to their record in the other formats of the international game - and cannot be ruled out in Caribbean.
Strengths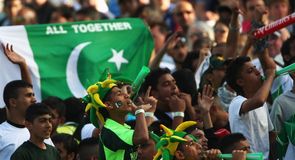 Despite Umar Gul's absence due to a shoulder injury, Pakistan possess an impressive array of bowlers to choose from.
Gul, the master of T20 death bowling, will be missed but seam duo Mohammad Aamir and Mohammad Asif ensure there remains plenty of firepower in the ranks.
Skipper Afridi's leg-spin provides another genuine wicket taking threat and off-spinner Saeed Ajmal also relishes the cut-and-thrust of T20, boasting an impressive strike rate of 16.1 and economy rate of 5.70.
Pakistan are strong in the all-rounder department as well, with Afridi and Abdul Razzaq capable of turning a game with both bat and ball.
Weaknesses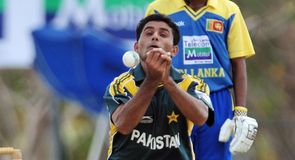 The top-order batting has been a barren area for Pakistan for many years and that remains the case as the selectors continue to pursue a revolving door policy.
Imran Nazir and Imran Farhat have been the preferred T20 opening pair in 2010 but neither was selected in the final 15-man squad.
Instead, Salman Butt and Mohammad Hafeez appear the most likely to go in first in the Caribbean, although wicketkeeper Kamran Akmal - who has opened in the past - is another option.
Fielding in general, and catching in particular, is the other major weak point of the squad.
Six-hitter - Shahid Afridi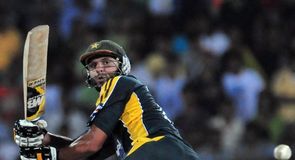 Afridi is one of the most destructive hitters in the world and averages a six every 20 balls faced in T20 internationals.
The 30-year-old, who generates his power through a combination of blurring bat speed and wonderful hand-eye co-ordination, scored rapid half-centuries in the semi-final and final of the 2009 event.
Afridi is not the only threat to go big in Pakistan's batting line-up, Kamran Akmal, Misbah-ul-Haq and Razzaq are also well capable of launching the ball out of the park.
Strike bowler - Mohammad Asif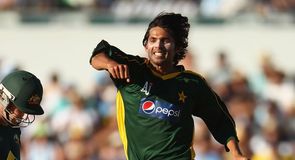 Tall and skinny, Asif relies on seam and swing movement rather than express pace and is a master of subtle changes of wrist position to make the ball do as he pleases.
A strike rate of 17.9 in 10 T20 internationals is good but not exceptional and he has played just once in the format since 2007 due to a combination of injuries and suspension.
Look out for...Umar Akmal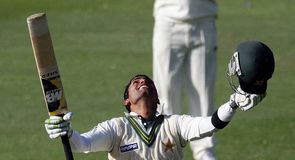 Amid the recent turmoil and recriminations in Pakistan cricket it is easy to overlook the arrival of a major talent.
Umar Akmal, the 19-year-old brother of wicketkeeper Kamran, has made the step up to international level with ease and, following the exits of Younus and Yousuf, is now his country's middle-order lynchpin in all formats.
A stylish right-hander, he marked his Test debut in Wellington last November with a magificent century and was one of the few to emerge with any credit from the tour of Australia.
He has yet to make an impact in T20 internationals, but with his level of talent and range of strokes, it appears only a matter of time.