Select a team
Internationals

Domestic

IPL
Afghanistan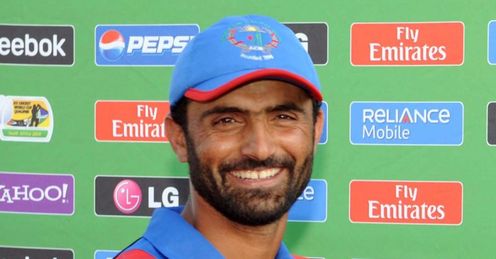 Afghanistan squad:
Nawroz Mangal (captain)
Mohammad Nabi
Karim Sadiq
Mirwais Ashraf
Rais Ahmadzai
Dawlat Ahmadzai
Mohammad Shahzad
Hamid Hassan
Samiullah Shinwari
Noor Ali
Asghar Stanikzai
Shahpoor Zadran
Shabir Noori
Sayed Nasrat
Shafiq Shafaq
Overview
Overcoming tremendous odds to achieve ODI status was a major triumph in itself, but outplaying all and sundry set before them at the World Twenty20 Qualifier to advance to the Caribbean is a veritable fairytale result for a team birthed amid war, pestilence and depravity.
Afghanistan, indeed, have come a very long way since their days of street-cricket and failed sponsorship requests and - as was once the case with fellow graduates Bangladesh and Ireland - are afforded the opportunity to slay a big gun or two on the international stage.
Anything other than a bottom-of-the-pile finish would be an utter surprise but - given their meteoric rise through the ranks and the hit-or-miss nature of Twenty20 competition - not an impossibility.
It's a pity they were not grouped with Zimbabwe and/or Ireland, yet - at the very least - they'll garner exposure against strong opposition and take the lessons learned - both positive and negative - into the remainder of their year.
Strengths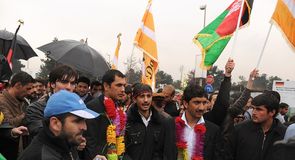 Their typically sub-continental cavalier 'n'charismatic approach to batting stands them in good stead across a format that only requires 20 overs of momentum.
A handful of slow bowlers - which generally perform better than their seaming counterparts in Twenty20 contests worldwide - gives them a similar edge to other spin-reliant teams.
The 11 other competing teams sport little - if any - game time against Afghanistan and in that lies their so-called X-factor.
Watching footage of and reading about the relative unknowns can only carry fellow Group C inhabitants South Africa and India so far.
Weaknesses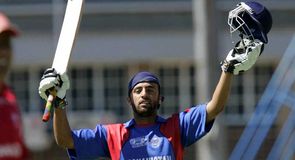 Almost three months have passed since the high of their ICC Qualifer success, with a lack of decent match time - against testing opponents - having littered their build-up to proceedings in the West Indies.
Victories over Nepal and other ACC Trophy Elite hopefuls hardly qualifies as a decent precursor to a daunting campaign. They'd best make their tournament warm-up encounters against Ireland and the hosts count...
The level of competition awaiting them in the Caribbean might be a step to far.
Beating the United Arab Emirates and the United States of America is an entirely different prospect to defeating the powerful Proteas and the inaugural World Twenty20 champions.
Six-hitter - Mohammad Nabi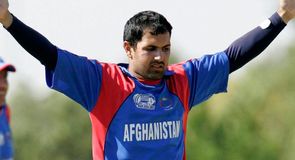 While it is Noor Ali and Mohammad Shahzad who offer the Afghanistanis consistency and a steadfast run-rate at the top, hard-hitting Mohammad Nabi boasts a similar flair for the fence to that of South Africa's Albie Morkel or India's Yuvraj Singh.
Brutal when the slog is on, Nabi's strike-rate sits at a sensational 150.00, as witnessed across a couple of chaotic knocks against Ireland and Canada respectively earlier this year. Predominantly an off-spinner, the 25-year-old floats up and down the batting order as the situation dictates.
Strike bowler - Shapoor Zadran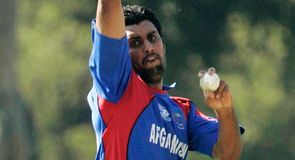 Lean, mean and not as green as he was when first called to the international fray in August 2009, Zadran has matured into one of the star performers amid the Associate nations.
An instrumental figure in his country's World Twenty20 Qualifier success, the left-armer led an attack dotted with inexperience with the maturity of a 100-ODI veteran and continues to prove a mentor figure in the career of 21-year-old seamer Mirwais Ashraf.
Look out for...Rais Ahmadzai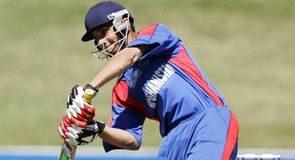 Ahmadzai heads to the Caribbean tournament on the back of some superb form in the ACC Trophy Elite.
A right-handed batsman who enjoys ball meeting bat at a testing pace, Ahmadzai can look forward to conditions far superior to those endured in Kuwait and other surrounds.
Afghanistan's clash against South Africa on a bouncy Barbados track should tickle his fancy in particular.