Select a team
Internationals

Domestic

IPL
India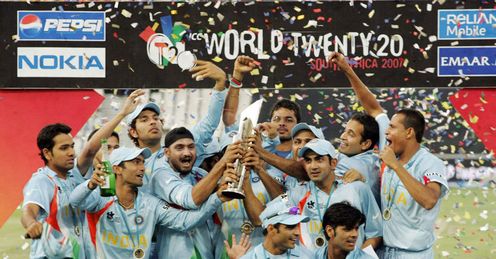 India squad:
Mahendra Dhoni (captain)
Murali Vijay
Gautam Gambhir
Suresh Raina
Yuvraj Singh
Yusuf Pathan
Dinesh Karthik
Rohit Sharma
Harbhajan Singh
Ravindra Jadeja
Piyush Chawla
Zaheer Khan
Praveen Kumar
Ashish Nehra
Vinay Kumar
Overview
Ever since their surprise victory in the inaugural edition of the ICC World Twenty20 and the subsequent birth of the Indian Premier League, India have been regarded as the team to beat in the game's shortest format.
The IPL has served to unearth several players who would otherwise not have been discovered and has similarly made India's top players the most experienced in the format, but an early exit from last year's World Twenty20 also showed that the IPL has its faults.
One is that India's already overworked internationals are pushed to new fatigue levels - which coach Gary Kirsten cited as a key reason for their shock exit - and the other is that the players become too used to certain pitches.
In England their inability to play the short ball was found out while batsmen also struggled to handle the swinging ball, but they should now find the West Indian pitches more to their liking and will expect to be challenging for glory.
Strengths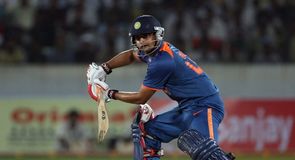 With a middle order chock-full of nifty allrounders, India have the luxury of picking an eleven that includes eight batsmen who could potentially hit a quick fifty and eight players with an ability to contribute on the bowling front.
That gives them an opportunity to adapt to any conditions or game situation, and the spin department in particular is overflowing - Suresh Raina, Yuvraj Singh, Yusuf Pathan and Ravindra Jadeja are all more than competent players with both bat and ball who will back-up specialist Harbhajan Singh.
With West Indian pitches expected to be similar to those found on the subcontinent, such a wide variety of bowling options could be crucial.
And in Raina, Yuvraj, Pathan and MS Dhoni, India have four of the most destructive Twenty20 batsmen on the planet, all of them capable of single-handedly winning a game on their day.
Weaknesses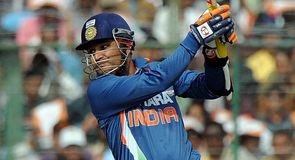 They only have two quality fast bowlers, and both are injury-prone. There's no doubting Zaheer Khan's quality and Ashish Nehra has developed nicely with the Delhi Daredevils over the past two years, but there is little after the duo.
That leaves a reliance on spin to get them through, or they must turn to either Vinay or Praveen Kumar to back up their frontline quicks, and we've seen before that IPL form does not always translate into international success.
If Zaheer or Nehra break down - and both have done so over the past 12 months - then the pace bowling cupboard looks distinctly bare.
Another problem lies at the top of the order, where Virender Sehwag's hitting ability will certainly be missed. Gautam Gambhir will no longer be able to play his favoured anchor role, and while Murali Vijay has been excellent for Bangalore, he's no like-for-like replacement for the injured Sehwag.
Six-hitter - Yusuf Pathan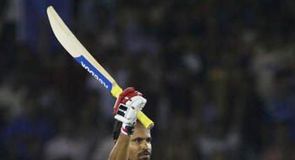 While he has been troubled by the short ball, Pathan has still enjoyed success throughout the IPL and had the second highest strike rate among batsmen who scored more than 300 runs in the round robin stage this year.
Few batsmen have his striking power, and with Yuvraj Singh in awful form India will look to Pathan to provide the fireworks down the order. Expect him to flourish in West Indian conditions.
Strike bowler - Zaheer Khan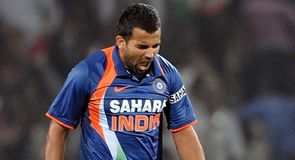 India's best bowler in all formats of the game, Zaheer has become one of the world's finest death bowlers and played a major role in Mumbai's domination during the IPL's round robin stage.
While Ashish Nehra's nagging line and length ensures a good economy rate at the other end, Zaheer is generally a more attacking bowler. Able to swing the ball into the right-handers, he's particularly dangerous with the new ball.
One to watch...Ravindra Jadeja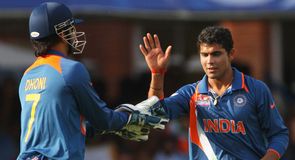 He might have missed this year's IPL after he was banned for violating player guidelines, but Jadeja has been India's most improved player over the past two seasons.
He played a key role in Rajasthan Royals' triumph in 2008, when he was geed up by Shane Warne calling him a "rock star", and broke into India's limited-overs side in February last year.
Although he was criticised for his showing at the World Twenty20 last year, Jadeja has taken it in his stride and cemented his place in India's limited-overs sides with match-winning performances against Sri Lanka and South Africa.
His canny left-arm spin is his greatest asset, but his improved batting ability has allowed him to take on the all-rounder's role in India's one-day side of late. At the age of just 21, he should be in for a long and successful career.