Select a team
Internationals

Domestic

IPL
Latest Headlines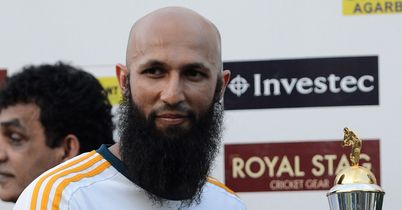 Hashim Amla paid tribute to the dogged resistance shown by his side after a draw against Sri Lanka in Colombo ensured he ended his first Test series as South Africa captain with a victory.
Opinion
Ravi Jadeja's complaints are a farce, says Bumble, and he can expect lots of stick in Manchester.

Nasser Hussain and Sir Ian Botham reflect on England's fine individual performances in the third Test.

Test newbie Jos Buttler's electric batting can re-energise English cricket supporters, says Mike Atherton.
i have been watching your golf coverage for years, i find the american coverage this year is, bad there is no continuaty between any of the group thay jump between one in person in a group and come back later to the other one in that ...
john-g-butcher
Other hot topics:
Latest Poll