Andrew Flintoff - 'Better off together'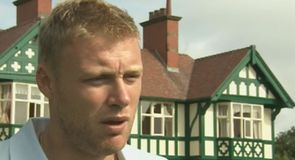 "There has been a lot going on over the past few months and I have hear they are going to 'reintegrate him' - I don't know how that will work, whether he will get 20 minutes a day here and there. He is on a contract, the ECB want him back in, the team want him back in and he wants to play for England. I think everyone should move on now. He has apologised. Just get him back on the field because England are a better side with him in it than without him.
"Everyone will want him back in sooner rather than later because they want to start building a side because they have got India coming up this winter, which is a massive challenge. India in India is one of the toughest tests of all so you want your best team in that and Kevin is obviously in there. Alastair Cook as captain I think will get a better Kevin Pietersen because on the field he has a lot to prove, make a few things up with his team-mates and his team-mates with him. So it will be an interesting time but having him back in there is for the good of the side definitely."
Sir Ian Botham - 'About time'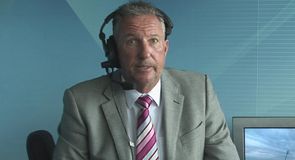 "It should have been sorted out months ago and I don't know why it has taken so long. (Pietersen) should know that he made a mistake but you put mistakes right and best time to do that is as soon as possible, but it has dragged on and on the rumours have grown and half-truths have become truths.
"It needed to be sorted out and at least (Pietersen and the ECB) have got somewhere, but it is going to be very difficult for both parties. Everybody wants a world-class player in the side so Pietersen has nothing to prove as a player but perhaps he will in the dressing room."
Steve Waugh - 'Team ethos key'
"(The saga) was messy, ugly and not done very well, but if Pietersen has made his apologies and made peace with the right people and more importantly the team accept him back into the fold, then you want him playing for you as he is a match-winner.
"But you've all got to be on the same page; you have to be a collective and be playing for each other or it won't work. Cricket can be an individual game in a lot of ways but at the same time you have to be going in the same direction as everyone else. He can be invaluable if he fits into the team ethos and culture."
Rob Key - 'Welcome return'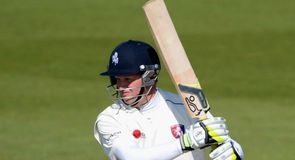 "I think he will be welcomed back in as time does heal a few wounds. In the England cricket team it does not matter whether you like everyone personally or whether you all get on, it depends on whether you have respect for them and what they can do as a cricketer. I think everyone will have respect for Pietersen as a batsman and a cricketer. We have seen in this World Twenty20 that England needed to get experience back
Shane Warne - 'Common sense has prevailed'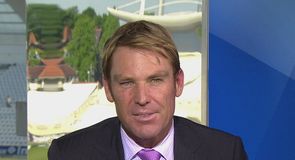 "England were below par in the World T20, where they didn't even make the semi-final stage, and I think the bottom line is that they have realised how much they missed Pietersen, the most destructive batsman in the world in any form of the game. We have said he needed to return 50,000 times and I am glad common sense has prevailed; it will be good to see him back.
Dominic Cork - 'Point to prove'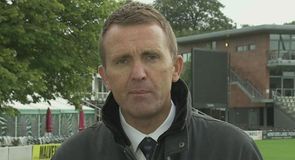 "I honestly think that Kevin Pietersen will have a point to prove; we may see an even better Kevin Pietersen now. And will we see any more controversy surrounding him? Of course we will. That is what makes him wake up in the morning.
"I don't think he is going to be the guy who, when somebody shouts jump he is going to say: 'How high, sir'. He is going to ask why he is jumping. That has always been Kevin Pietersen.
"But let's face facts Pietersen is England's best player in all forms of the game and that was highlighted throughout this World Twenty20 series when we struggled to chase down runs or set targets. If Pietersen would have been in that side we could be playing in the semi-final of the World T20."
Robert Croft - 'Off to India'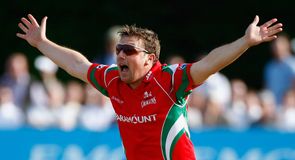 "He has signed a central contract and that he will be paid by the ECB so it seems ludicrous to think that you would leave him on the sidelines. I didn't expect that Kevin would ever be allowed back, however, thankfully they seem to have decided there is potential to move forward.
"I definitely hope he will go to India. He is a quality player and for England to compete out there - they have shown they have got some frailties against spin - they need him. He is not the best player of spin but on his day he can demolish spin. So hopefully it means he will get on the plane."
Are England right to give Kevin Pietersen a central contract?