Sheffield Wednesday move out of drop zone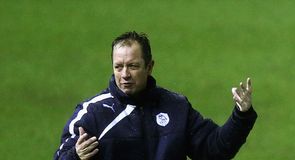 GARRY SAYS: It's massive for Sheffield Wednesday to be out of the bottom three following their 2-0 win over Blackpool. Coming out of Christmas and into the New Year you need to give yourself the opportunity to move up the table. If you get cut adrift in that period you're playing catch-up all the time and we know that's not easy. It's happening for Sheffield Wednesday at the moment and they've got a bit of momentum. Stuart Gray is caretaker manager and why not give him the full-time job? He's a quiet, unassuming lad but he's very intelligent, one of the most intelligent I played with, and you can see the response is there. He knows coaching inside out and it could be a shrewd move to give it to him. Blackpool, meanwhile, had a lot of players sent off in a short space of time and once you get into a rut it's so difficult to get out of it; you think everything is going against you and the ball doesn't bounce for you in the penalty box. You have to overcome that, get a 1-0 win and get your season back on track.
Bolton's poor home form goes on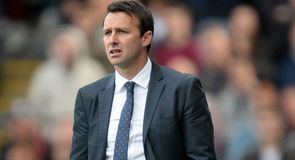 GARRY SAYS: Bolton have got two wins out of 12 at home all season and that should be your fortress; people should be afraid of coming to your place. Bolton were in the Premier League and when you get relegated it's always about your attitude as a player the following season. You should make your home ground a difficult place to come and they're not doing that at the moment. But Dougie Freedman is a young manager, he's learning, he did a great job at Crystal Palace and I hope they give him time to continue and prepare for next season because they're not going to get into the play-offs, that's for sure. Their comeback from 2-0 down to draw with Middlesbrough should lift the place, though. It was a good response.
League One leaders Brentford continue to impress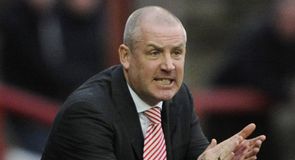 GARRY SAYS: Brentford have taken 37 points out of 39 now. I was part of the Nottingham Forest team that went 42 games unbeaten and when you're on a run like that you think you're invincible and you're going to beat anybody who gets in your way. Brentford had a manager in Uwe Rosler who gave them that belief, they believed in his principles and it's not changed under Mark Warburton, he's maintained that. Peterborough were a lot of people's favourites at the start of the season and understandably so, although they've fallen off the pace a little bit. They're always a difficult team to beat because they take the game to the opposition, but Brentford came away with three points and a convincing 3-1 win.
Crewe's reliance on loan signings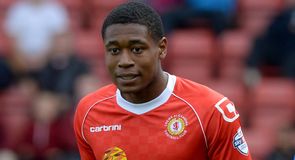 GARRY SAYS: The last eight Crewe goals have all been scored by loan players and they can be important signings. Loan players sometimes come in and pay off - but it depends on their state of mind. Do they want to put themselves in the shop window and prove a point to the club they've come from or do they want to go through the motions? It can be a real bonus for a club if they get a player with the right attitude coming to the club. When you go down the leagues you have less money to spend and your scouting network is so important. You have to go round and try to pick up bargains or get loan signings in to help out at various stages of the season.
Scunthorpe go top of League Two with 3-0 win over Rochdale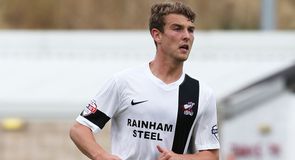 GARRY SAYS: We all know how managers get the sack when they don't deserve it, when boards and chairmen panic because things aren't going right. But that's the nature of football and managers know that. So when you come in I think it's best not to try and change too much, too dramatically because I don't think players react that well to that. It seems Scunthorpe have done exactly that since bringing in Russ Wilcox for Brian Laws. They've quietly come up the table with a decent run at a good time of year and it's going to be difficult to stop them because when you're on that sort of run you think you're unbeatable and teams are frightened of you. Wilcox has got six wins and three draws in his nine games, and the players are responding to it. They've got Sam Winnall top of the League Two goal scoring charts, too.