David Beckham and Jessica Ennis-Hill will star in a Game Changers Special on Tuesday May 20.
The show will be live from the Sky Sports Living for Sport Awards, which celebrate the achievements of kids and teachers involved in the initiative.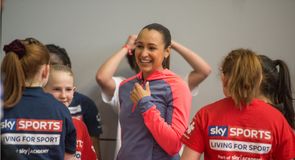 Sky ambassadors Beckham and Ennis-Hill have judged the awards and will present the winners with their trophies in front of a studio audience.
Speaking about being involved in this Game Changers Special, Beckham said: "I'm excited to have the opportunity to help shine a light on achievements of secondary schools that are using Sky Sports Living for Sport to change lives and instil self-belief in their students.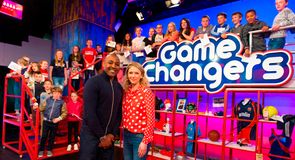 "I think it's important that young people are given the opportunities to have new experiences and develop life skills. When I was young, my opportunity came on a football field. It was there I learned discipline and to have confidence to be part of a team. I was given encouragement, people believed that I could succeed and that gave me the confidence to follow my dreams."
Ennis-Hill added: "I've seen for myself how much of an impact Sky Sports Living for Sport is having across the UK. It's incredible to watch how young people's attitudes can change as a result and how belief in themselves and their abilities can be transformed. I can't wait to meet each of the finalists and see who this year's overall winners are."
Game Changers Special will be on Sky Sports 1 HD and Sky 1 HD on 20 May at 4.30pm.
If you're out and about you can watch Game Changers on the move, on mobile and tablet devices via Sky Go; and if you're out playing sport you can catch up with the show on demand.
The Sky Sports Living for Sport Awards
The Awards recognise the efforts of students and teachers that are involved in Sky Sports Living for Sport, a free national schools-based scheme which uses sports stars and sports skills to help build young people's confidence and life skills.
Now in its eleventh year, the initiative works in partnership with the Youth Sport Trust, teachers and a dedicated team of athlete mentors to improve the lives of thousands of young people. Over 50,000 students from one third of British secondary schools participate each year.