Kevin Phillips revealed the art of the perfect penalty on Goals on Sunday - don't practice them.
The Crystal Palace striker netted from the spot in May's Championship play-off final against Watford to send the Eagles into the Premier League for the first time in eight years.
But the 40-year-old, who penned a one-year deal at the Selhurst Park club in July following the culmination of his loan spell from Blackpool, told Ben Shephard and Chris Kamara that he did not spend time perfecting his penalty routine.
"I am a great believer in not practising penalties," he said.
"It's all well and good doing it on the training pitch in front of one man and his dog, but when you put 20,000 people behind the goal it suddenly becomes a little bit smaller.
On his strike against the Hornets, Phillips said: "I have taken many penalties in my career and often feel that knotty feeling and a bit of nerves but not that day, perhaps because I came on as sub and was fresh or was playing against my old club.
"I don't really know what it was but no-one was going to take it off me - I think Andre Moritz wanted it, though! - and it was one of the best penalties I have hit in my career."
As well as reflecting on that day at Wembley and helping Ben and Kammy analyse Saturday's Championship goals, Phillips spoke candidly about his time at Sunderland, what he expects from former club Birmingham this term, and Man United new boy Wilfried Zaha.
Read below to see what the forward had to say...
SUNDERLAND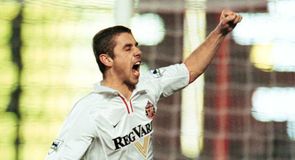 "I went there as an unknown and there was no pressure on me but I knew I would be able to score goals at Premier League level and I struck up an unbelievable partnership with Quinny [Niall Quinn] and went from strength to strength. I hit a purple patch on the field and everything I touched seemed to hit the back of the net, and I was settled off the pitch, too; I had my first child up there, and the banter away from the pitch with the lads was excellent."
BIRMINGHAM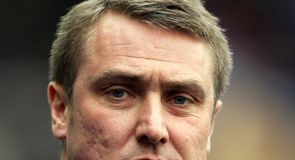 "Lee Clark has not got the biggest budget in the world and there are problems in the background with Carson Yeung, but he has managed to bring in quite a few new signings and Paul Robinson, one of my best mates in football, is the captain there. They have youth and pace in the team and I think Lee will do a good job for that great support - and I know they are confident they can make a push for the play-offs."
WILFRIED ZAHA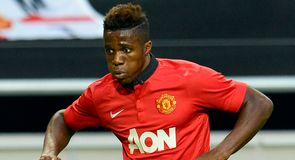 "He has great technique with the ball - even though sometimes he doesn't know how he has done some of the stuff that he has done. That can let him down and he needs to get his head up a little bit more, but that will come as he is at the right club, has the right manager to bring him on and, importantly, is not arrogant and wants to listen."