Mike Phelan lifted the lid on life as Sir Alex Ferguson's assistant manager on Soccer Extra.
From talking tactics over a cup of coffee in a hotel room to implementing Ferguson's sometimes 'out of the blue' ideas, Phelan gave an insight into what life was like working with Britain's most successful manager of all time.
The former Burnley, Norwich, United and West Brom midfielder also discussed the best players he coached during his 12 years at Old Trafford and revealed his own ambitions to become a manager, having left United at the end of last season.
To see Phelan's account in full check out the video above.
Working with Sir Alex
From my point of view he was great because he allowed me to do my job; he was never that big of an interference. I remember when he took me from Stockport back as a coach to Man United and the first day I asked him 'what do you want me to do, how do you want me to go about it and how do you want me to work?' And he said 'you're the coach, you coach the players, gain their respect and give them something to hold onto from every training session'. And that was it. So you went in with that reassurance you could try to get your point across, get your methods into young players and credit to him because he did give me his backing, his full backing.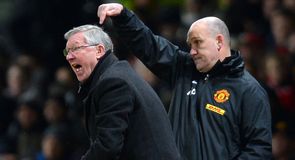 Talking tactics
Time was valuable for Sir Alex because there were a lot of things going on at a club like Manchester United. He'd be in some mornings and he wouldn't be in other mornings. So at some point you'd discuss the games coming up - not necessarily the immediate game, it could be one two or three down the line. And you talk about how you'd approach that, what players you want available for that game and which ones you could use in one or keep fresh for the next.
He'd come up with some ideas and you'd think 'that's out of the blue, where's that come from?' But there was a method to his madness because he was always one step ahead. It was up to myself, the coaches and the rest of the staff to make sure those players were ready for the immediate game and planning ahead.
We never really had massive conversations about what we were going to do and how we were going to do it, they were all minute moments. Sometimes that didn't happen at the training ground, it happened at the hotel or over a cup of coffee or glass of wine, where you'd just sit and talk about certain things. Eventually it would all come together.
There were instances where you'd think 'why are you tinkering with that one, why are you leaving that player out...' and sometimes it was just his gut feeling. He also has a great memory for games and what has happened in years gone by so he'd bring things into a conversation which happened three or four years ago and say 'that player was brilliant against this team...'
Best players coached
There have been a lot of top quality football players at Manchester United and Paul Scholes, Ryan Giggs and all those that roll off the tongue, were exceptional professionals. Giggs is still playing to this day, knocking on 40, and that's a credit to him. But there are others: Gary Neville was one who had ability but showed it in a different way; Cristiano Ronaldo; Eric Cantona - there are many more.
But when you are working with high quality there is a difference. They are receptive to information, they want more information, they want to be challenged all the time and they want to express themselves.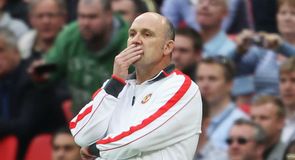 Managerial aims
Yes, being a manager is the next step for me. My career as a player went from the lower leagues through to the top leagues and playing for my country. In terms of managing I've been coaching in the lower leagues before and then I got the opportunity to go back to Manchester United and work through the ranks there, from youth, to the reserves and first team. So it's all about progression but management would be my next step, given the opportunity - but opportunities aren't always easy to come by these days!