With Newcastle enjoying a weekend off due to the latest round of international fixtures, Magpies boss Alan Pardew dropped into the Goals on Sunday studio to talk about the famous North East club.
Pardew opened about his relationships with the Geordies' director of football Joe Kinnear and owner Mike Ashley, both of whom have been criticised by sections of the United fans since taking their respective posts.
The former West Ham and Charlton manager also discussed Yohan Cabaye's desire to leave Newcastle for Arsenal and how highly he rates the France international, as well as why his team struggled to bolster their squad during the summer.
Read below for Pardew's musings...
Joe Kinnear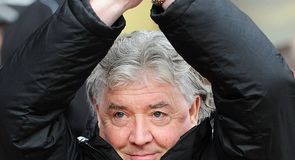 ALAN SAYS: Derek Llambias was in charge of the transfers at the club and I worked well with him, but Mike Ashley decided he wanted a change in that department and wanted someone in place who knew football. He whispered that someone might be coming in without telling me the name and then I later found out that it was Joe, someone I didn't know at all. I have got to know him a bit now in his role as Mike's confidante where he gets asked: 'What does the manager need and what can I do for him?' and so far he has been very supportive.
I have told him what I want and his job is to try and get it out of Mike. He is not involved at the training ground or in tactics and hasn't even offered me his opinion on those things, so I am comfortable with that and hope he can get the message to Mike on the one or two issues I think we need to address, one of which is more British players as we are starting to get filled up with too many foreign players.
Mike Ashley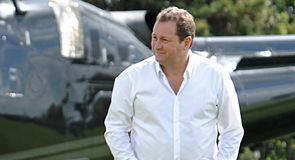 ALAN SAYS: Mike is a strong character who has been a success in his whole business life and is a genius in that world - but football isn't his world and when you come to football the logic doesn't quite fit. He loves football but he sometimes can't understand how it works and it confuses and upsets him, and when he is upset he does things that aren't brilliant for the football club. That's just Mike and he has funded the club, made sure we have no debt - other than to himself - and supported me, but unless we get a billionaire from deepest Russia we are probably not going to be able to compete with the likes of Man United, Man City and Chelsea, which is what our fans want.
Lack of summer arrivals at St James' Park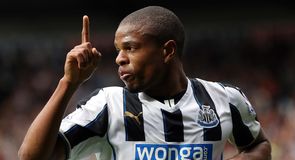 ALAN SAYS: We were after flair players and when you get into that market as a Premier League club, you have your league and divisions like the Bundesliga chasing them because they are a rare commodity, so it is difficult to get them over the line. Loic Remy has been a great signing and given us what we didn't have last year which is a striker who can play, build the game and finish, while he has a nice manner, is comfortable with our group and has the confidence to play for Newcastle, too.
But Mike has put in about £200million of his own money and I don't think he wants to put any more in. If Yohan Cabaye had have gone we might have had more to play with and got a striker, but I'm glad he stayed because he is an important player and such a talent in terms of his technique and manoeuvring of the ball. He is as good a midfielder as I've worked with - and I have worked with guys like Michael Carrick. We did have some words when he tried to force a move, though, and he has some making up to do.
Leading West Ham and Newcastle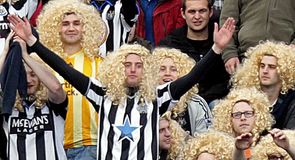 ALAN SAYS: There are similarities between West Ham and Newcastle as the supporters are almost religious about their clubs, but the difference is that everything in Newcastle revolves around the team - the highs are high and people think we could win a cup or get into Europe, but the lows are low and people think we are going to go down. There is so much hurt when we lose and without that pressure I think we would be a better club but that's what it is and it's never going to change.
I find the expectation very difficult to manage sometimes as everywhere you go there is someone in a Newcastle kit - I've seen grown men doing their shopping in it on a regular basis - but if that doesn't drive you nothing will and I try to feed off it as best I can. I have rewarded these fans for that by picking adventurous teams this year and even though I have paid the price in one or two games, I will continue to do that because it's what our supporters want.
Management matters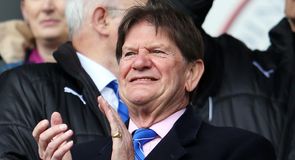 ALAN SAYS: If you are not a household name as a player, I think it is very difficult to become a manager - established stars definitely get a jump start - but I took all my badges early and got a break at Reading when John Madejski, a man I admire, took a chance on me. I am less aggressive than I used to be - when you start out you are hungry to be a success and your frustration gets the better of you leading to you saying things that are not quite right, but as you go along you realise that you have to give players solutions and a platform for the next game.
But I have always been desperate to work and stay at the coal face, so much so that after I had a bit of down time after losing my job at Charlton - something I needed after making some errors and suffering a disappointing experience - I went to Southampton in League One when I could have probably got a better job. I did that because football moves so quickly and it is tough to get back in when you are out of it.
For Pardew's thoughts on the state of English football click here, while for his views on Southampton hotshot Rickie Lambert, hit this link.