This Christmas, Sky Sports revisited the youngsters who had the chance to meet their sporting idols who ranged from football stars to Olympic gold medallists and boxing champions.
My Special Day revisited five youngsters whose lives were changed by illness but who had the chance to spend a day their sporting heroes.
Chelsea captain John Terry, Manchester City goalkeeper Joe Hart, former Tottenham player Gareth Bale, gold medallist Jessica Ennis and boxing champion Carl Froch were some of the My Special Day stars who gave their time for the youngsters.
One year on from their brushes with sporting fame, the youngsters and their families' remember the effect the special day had on their spirits and their health.
Hayden Whitbread
Hayden was battling kidney cancer when he met the Manchester City team but now, having had his last chemotherapy treatment in March 2013, the youngster is "full of beans" and can can't thank his City heroes enough.
Hayden's father Steve Whitbread said: "He's back to his normal self, running everybody ragged. My Special Day was one of those things where it was a once in a lifetime opportunity, and it was really good for him, during one of the worst times in his life… Big respect to them – it's a massive club, to take the time out for Hayden, it was just absolutely superb.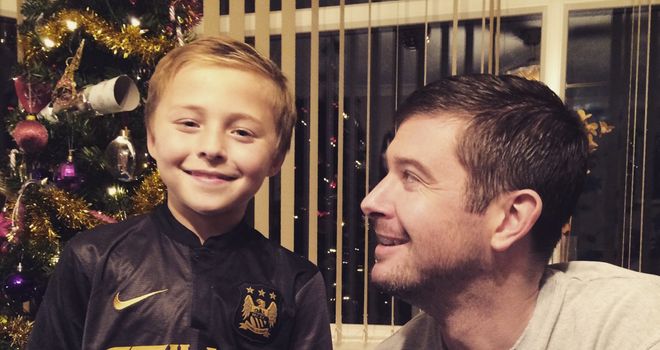 Callum Fuller
Tottenham supporter and Gareth Bale fan Callum Fuller was struck by cancer not once but twice, and after a visit to a Spurs training session – and a lesson in professionalism – the youngster is focused on his football, with a seat in the Spurs stands and an eye on Bale's results at real Madrid.
Callum's football coach Del Tobias said: "What an experience for a young lad to have, and obviously training amongst those sort of people and seeing them working hard, you see a lad coming back and wanting to emulate that. And we certainly saw a spring in his step when he got back in with us at training, and hopefully he can use that for his future in football".
Tyler White
Seventeen-year-old Tyler White had just lost his father to cancer when he discovered that he too has afflicted with the disease. Today, though, the young boxer and kickboxer is in remission, and cannot forget the time he got to spend in the ring with Carl Froch at the now famous bout with George Groves in 2013.
Tyler said: "It has given me an insight to where I want to be and it's made me a lot more focussed and determined as a person. We all know that Carl Froch is a bit of a warrior in the ring, and I hope that I'm taking that through with me know. It's the reason I fought so hard against it [the cancer], to get back in there and show him that I can".
Alicia Armstrong
Alicia was a young triathlete diagnosed with Acute Myeloid Leukaemia and spent a day training with Olympic heptathlon champion Jessica Ennis-Hill. With her leukaemia in remission, Alicia is now on her way back to full health, and has even earned a place in Team GB at the next World Transplant Games.
Alicia's mother Maria Armstrong said: "Since meeting Jess last year she seems to be getting strong and things are getting easier for her, and it's just fabulous to see really. It just gave her such a boost at the right time, and it's given that determination and this year's she's got a few competitions and her strength's coming back".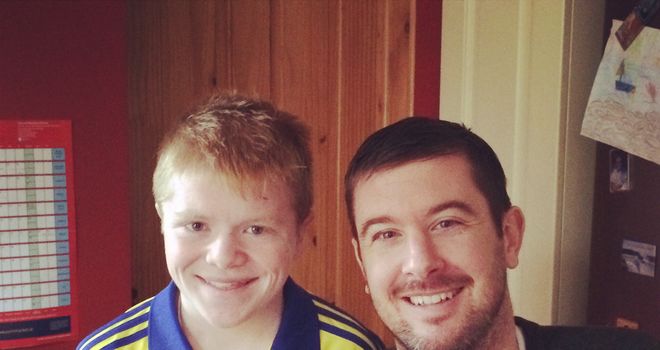 Oran Tully
Football fanatic Oran Tully from Skerries, near Dublin, had been in and out of hospital for most of his life with a rare stomach problem. But the teenager quickly became a fan favourite on My Special Day after his gleeful response to meeting his Chelsea heroes at Stamford Brdige.
Oran's father Martin Tully said: "Overall it was just fantastic to see him on the telly, anybody who saw it could tell he absolutely loved the trip. When you see all he's been through over the last five years it was really fantastic to see him getting out there and having that special moment where he can just get out and enjoy life as if there's nothing wrong with him".
Catch up with the full stories of our young stars by visiting the Sky Sports YouTube page and at www.skysports.com/myspecialday