As boxing reaches its annual summer down time, Ringside took the opportunity to look back at some of the best domestic dust-ups of the year so far.
From Carl Froch's famous night at the O2 Area to Jamie McDonnell's stunning world title win against the odds, we've seen some terrific action so far in 2013.
Here, Ringside regulars Richie Woodhall and Glenn McCrory reflect on what we've learned about some of Britain's finest...
Carl Froch def. Mikkel Kessler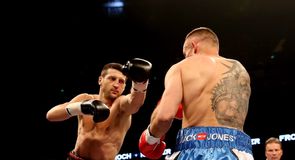 Richie: It was a tremendous performance. I think the first three rounds probably won Froch the fight. Everyone thought it was going to be like two bull terriers going at it, but instead he got behind the jab and boxed long range. That, I think, totally confused Kessler and what a tremendous fight it was.
Glenn: It's one of the best atmospheres I've ever been to in so many years. It was brilliant. Froch pulled the stops out; we thought he'd get stuck in, but he used his jab, flicked it up from low and knocked the head back. Kessler tried in the mid-rounds to get in there, but he just couldn't. Froch was superb.
Jamie McDonnell def. Julio Cesar Ceja Pedraza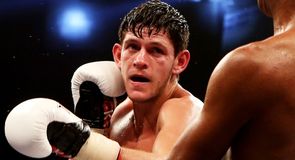 Richie: It was a tremendous performance because Jamie's in a weight division that's really difficult. He pulled out all the stops on that night in front of his home crowd, so it's a dream come true for the lad.
Glenn: I think he's always looked like he's had a great deal of talent. He's got a good boxing brain, good skills and he can fight a bit. It was a long shot, but he surprised us all and came out with a good win. He's going to grow in stature from that win and I see good things. He's going to be in some good fights.
Ricky Burns def. Jose Gonzalez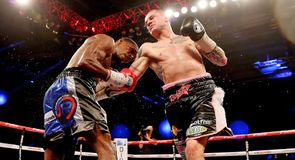 Richie: It bought Ricky down to earth a little bit. He's still improving, there's still a lot to learn and he went through some shaky rounds there but came through it. He passed the test in the end and there's probably still more to come from him.
Glenn: He showed that Scottish grit that we know him for. It's an amazing story how much he's improved. He's gone from strength to strength and long may that continue.
Kell Brook def. Carson Jones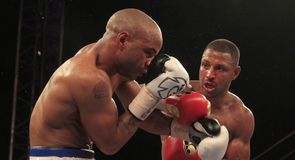 Richie: I think Kell's special. His name is Special K. He's had a difficult year and I think he's had mental problems as well, but he's coming through that. I thought it was a very good performance. He probably could have taken the guy out earlier, but nevertheless he got the rounds under his belt.
Glenn: He was certainly hurting Jones early on and there was a point I thought he was going to get him out of there and he didn't. I was starting to get a little bit disappointed when Jones was coming back into it, but then he pulled it out and showed what a good fighter he is.
Tony Bellew def. Isaac Chilemba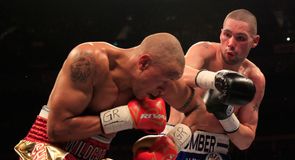 Richie: Chilemba was an under-rated fighter, but a good fighter and he made Tony look awkward at times. But against Adonis Stevenson, who is a big puncher you might see the best of Tony Bellew.
Glenn: That was a tough one. Tony said an awful lot in the first fight and didn't deliver and in the second fight he decided to stay quiet and was much better. It was good to see him come through and keep going.