Larry Holmes has beaten some of the biggest names in boxing - and still has some of the best stories to tell!
The heavyweight king was a Ringside Special guest and looked back at the glory days when he ruled the division and defeated the very best.
Beating Muhammad Ali will always lead the way but plenty of other big names fell as the American collected a wonderful 69-6 career.
Holmes is still a student of the game today but back at his peak, he analysed every opponent and even sparred with some of the best!
So Ringside Special is about more than the fight itself, as we find out what made some fighters tick and what went on out of the ring!
It is an open and honest account of some of the memorable fights and famous faces that will live with us forever...
KEN NORTON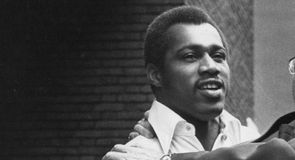 WHAT: WBC heavyweight world title
WHERE: Caesars Palace, Las Vegas
WHEN: June 9, 1978
WON BY: 15 rounds, split decision (143-142, 143-142, 142-143)
LARRY LOOKS BACK: It was the opportunity of a lifetime. He didn't like me and I didn't like him! And that made a good fight. As a matter of fact, he hit me below the belt, so I said: 'Keep the punches up!'. I was (using) every name in the book! Shut up... blah, blah blah, blah' you know. I went on and won... victory is sweet! They say I won it by one point. I thought I won it by more than one point but that one point gave me the title! And that was good enough for me and I went on and held that title for seven-and-a-half years and defended it over 20 times.
I was thinking about not getting hit by that right hand and left hook that Kenny was throwing and, believe me, he was strong. You look good like that with the body stuff, Kenny was 'bonk', I mean strong and he had a lot going for him, you know; he had a lot to look up to, so he didn't want to lose that title. If Kenny was fighting anybody else they wouldn't have fought Kenny like that but I was so hungry I had to fight him... I had to fight Kenny Norton. I had too many people on my back saying I was not going to do it and there was too much pressure, people saying I knew you weren't going to do it! But I wanted people to be saying 'you done it' at the end of the fight.
EARNIE SHAVERS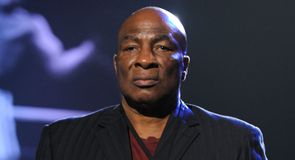 WHAT: WBC heavyweight world title
WHERE: Caesars Palace, Las Vegas
WHEN: September 28, 1979
WHO WON: 11 round, technical knockout
LARRY LOOKS BACK: I didn't want to fight Ernie, you know. They had a box-off when they stripped the title, Ernie, Ken Norton, Jimmy Young, and somebody else had to box off and I had to box off and then we had to meet. I didn't want to fight Ernie I was hoping he'd lost because he was the hardest puncher I ever fought and I knew that because I was his sparring partner - and he hurt me in the gym with 16-18 ounce gloves on. I didn't want to fight Ernie, but after they told me I was gonna fight him I knew how to fight him - stay away from him.
Well, I got a knock side my head. That be 30 years ago. Ernie Shavers hit harder than anybody ever hit me before. I was beating up Ernie Shavers, bang bang, his eyes were bleeding, I said 'Ernie, don't take anymore of this I'm beating you up, you're bleeding out your eye, don't take anymore'. He said 'I'm gonna knock you out I'm gonna knock you out!' I said 'ok take this' and I did like this and he hit me with a right hand, bang, I went down. And next thing the referee was going 'one, two', he was counting man and I said well I gotta get up. I was drunk. I got up, I fell over against the ropes, I fell over here, you know, I knew I was hurt and I had got hit but I didn't know I had no legs underneath me. I don't either. God. He's the man. He's got the best plans, man. You complain all you want but he's got the best one.
MUHAMMAD ALI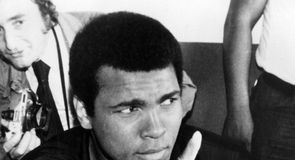 WHAT: WBC heavyweight world title
WHERE: Caesars Palace, Las Vegas
WHEN: October 2, 1980
WON BY: 10 rounds, Ali retired
LARRY LOOKS BACK: You know what the thing about it is? I knew him. I knew what Ali was going to do but I'm surprised he did it, tried to do it with me in the ring! I knew all of this because I'd been with him all that time, travelling and everything else and I knew he was gonna try that, but I wasn't ready for it. And when I got in the ring not only my mum was... my brothers, my sisters, they were thinking 'man he gonna kill me, he gonna do this, gonna do that and he was really on me, trying to get to me, hitting me with everything (verbally). And I mean, everything! And I was saying in my mind, 'this can't be Ali'. But it didn't matter when that bell went!
When they signed that contract, it was: "You ain't my friend no more. I hate your guts!" Ali didn't care. "I hate your kids, I'll knock your kids out!" I didn't take it personal because I knew him, I was with him before I fought him, for seven years. He didn't talk how good you are, something like that; he didn't talk to you, you know. I mean you're just another hired hand, to get beat up every day, you know? His guys were with him every day. Those guys were with him, in the press conference, talked like that when had already been!. He'd be in the back room, not complaining but planning what he was gonna say, what he gonna do, talking to himself. I thought he was praying in the mirror one time, talking: "I'm the greatest, I am the... I can do this, I can be... I can kill this, I can murder you." He'd be talking like that to himself in the mirror!
After the fight the press they didn't treat me differently to the way they were treating me - which wasn't that good! But Ali has always treated me real good. I went to his room after the fight and we sat down and we talked. Man, he was in there, they were rubbing his arms, his legs, his back and shoulders, rubbing, sorting him out. I didn't know I did that much to him! Then I said: "Man, you're a great man, I love you man." He said: "Look, that means well, but if you love me why you kick my ass?" I had to laugh because he was that kind of a guy! But before I left, you know what he said? "I'll be back. I want Holmes! Give me Holmes! I want a rematch I want Holmes! Oh, give me Holmes!" And they were like grabbing him, you know, because he was trying to get to me! I just laughed my way out of the door...
GERRY COONEY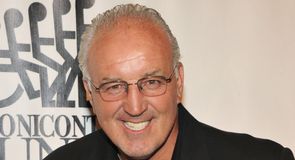 WHAT: WBC heavyweight world title
WHERE: Caesars Palace, Las Vegas
WHEN: June 11, 1982
WON BY: 13 rounds, technical knockout
LARRY LOOKS BACK: Gerry Cooney and I were very good friends after the fight. Through the fight? Gerry is a good fighter but the way to beat Gerry is to get him drunk, then you mug him! I wanted to beat him up with the jab, bang, I'm not going to stand there and take no punches and see how hard he hit. I'm gonna go out and box him side-to-side, then I'm going to set him up, sneak a right hand or two in and back off because he punches good! I dropped my guard in the third round and he went in and I hit him with a right hand and he went down and he crawled around the ring and then he got up. Then I went at him and I see how strong he was, so I backed off and the bell rang so I did that again. I did that for about four or five rounds, kept hitting him in different spots, bang, bang bang. He couldn't catch me and all the punches he was throwing I wasn't there!
I was moving. And I catch him with the right hand, catch him with a left hook and move out! I didn't stay there to wait for him to see what he had to do to me - or had for me - and I moved out. The more I did that, the more I hit him. He was aggravated, he was tired and the trainers were telling him (I know they were telling him because I watched it on the tape later!) that I ain't got nothing, you knock him out! And Gerry said 'no, no, no' - he was losing the confidence. Gerry said: "This guy can fight" - he had to say that! And as he was saying all that stuff I was just doing what I had to do. My strategy: make him drunk and when I see him hurt, I go in and try to kill him. Not kill him literally but kill him.
FRIENDS HE NEVER FOUGHT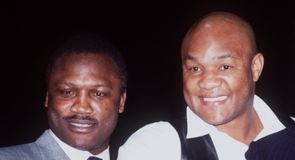 WHO: Joe Frazier, George Foreman, Joe Louis and Sonny Liston
WHAT: Sparring partners, friends and favourite fighters
WHERE: America
WHEN: Throughout Holmes' life
LARRY LOOKS BACK: I was with Joe Frazier as a sparring partner. I was with him for the Ali fight, stuff like that, I'd switch sides for a minute! But George Foreman is too big. Too big and too strong. I can't fight him because of his two big hands. Real slow, but you can get out the way and he would say: "I'm gonna hit you now, so you gonna stand there and get hit?" But that's how slow he is! You've got time to get out of the way but if he hits you with that? It's all over because he crushes you! One of the things that I was trying to do with George Foreman was the lot of money being offered (for us to fight). He wouldn't take the money but I was saying to George 'you can whoop me, don't worry about it. I'll let you hit me,' - which was psych!
I wouldn't let him hit me because if you get hit it's gonna hurt because he hits damn hard, you know! I understand I never got hit by him but I saw him fight and he killed like Joe Frazier! I hung out with, Joe Louis in Las Vegas! I thought he was good for his size, the quickness that he had. He didn't take the best shot, because he'd get hit and he'd go down on you. But he'd get up and beat you up! So Joe Louis was my man and I got another who never got the credit was Sonny Liston because he was big and strong and bad! He didn't care about the style because he'd walk you down like a robot! Bang, bang, bang... one, two. That's the way he was - he would kill and he wouldn't care.