Rugby fans have been spoilt for choice in 2013 as we have been served a feast of rugby.
From the British and Irish Lions winning their first series in 16 years to the drama of the autumn internationals, the Rugby Club has brought you the highs and lows of 2013.
Stuart Barnes, Scott Quinnell and Pat Sanderson sit down and discuss their highlights of the year.
Player of the year
Stuart Barnes: I think Eben Etsebeth has been absolutely outstanding. He is a young man who just tells you how well South Africa are going. I think he is going to be a giant in the years to come.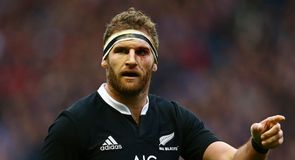 Scott Quinnell: Kieran Read. He was absolutely magnificent this year. Not only in the way he played the game, but when Richie McCaw was out he took over the leadership role of the juggernaut which is the All Blacks.
Pat Sanderson: Sean O'Brien all day long for me. We saw what he did in the final Test for the Lions and we are seeing what he is going now for Leinster week in and week out. I think the resurgence of Irish rugby will be led by this man. What a player.
Team of the year
Stuart Barnes: 2013 is pretty obvious but I'm going to talk about 2015. I think 2013 is the year where we saw South Africa become the team who are going to win the World Cup in 2015. So for me it is the Springboks.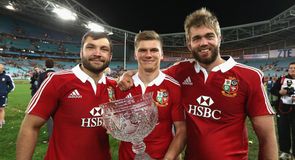 Scott Quinnell: I am going for the Lions - they were superb. They went down to Australia with a huge amount of pressure, especially in that final test, and won - it was just a fantastic achievement.
Pat Sanderson: For me it has to be the All Blacks. They went unbeaten in 2013; no one has ever done that before, it was just a phenomenal achievement.
Moment of the year
Stuart Barnes: It has to be Aaron Cruden's second chance against Ireland. It sums up the All Blacks. He misses the conversion which ruins their unbeaten record but Ireland have chased up and he gets a second crack. He is five metres in from touch and he bangs it over. It was an unbelievable end to an unbelievable year for them.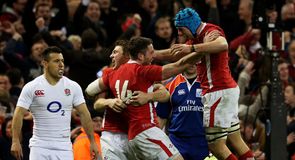 Scott Quinnell: I'll take you back to March. Late in the second half between Wales and England in Cardiff. Justin Tipuric down the right hand side - step, step show, show and he passes over the top to Alex Cuthbert who is over in the corner. 30 points to 3.
Pat Sanderson: I think it was the bravest decision of the year and that was dropping Brian O'Driscoll from the Lions team for that deciding third Test. O'Driscoll is probably one of the greatest northern hemisphere players that has ever lived but it paid off for Warren Gatland with that win. I am not saying it was Brian O'Driscoll's fault that they did not perform in the second Test, but it was a brave decision from Gatland and was the pivotal moment on that tour.