Using ones physical talents to escape poverty is one of the oldest and well-worn stories in the sporting world.
The history of 'working class' sports such as boxing are littered with so many such tales they have almost become cliches, but it is an idea that viewers of Sky Sports show School of Hard Knocks have seen put into practical, grass-roots action many times over.
The programme embarks on a new series based in Glasgow this Thursday and tries to mould a group of former long-term prisoners, rough sleepers and gang members into a cohesive rugby team with the help of former internationals Will Greenwood and Scott Quinnell.
Another member of the team is mentor and motivator Paul Boross. Known as the 'Pitch Doctor', Boross is renowned for his work as a motivational psychologist with business executives but has been working with a very different client base in recent years.
"I think sport is one of those things that if people don't do it they don't understand how important it is to get people motivated," Boross told Sky Sports.
"The beautiful thing about School of Hard Knocks is it uses the values of rugby combined with motivational psychology to help these young unemployed men find a focus in life.
"I think it's probably something that the government should be doing - utilising sport in every sense to teach people life skills and key skills, improving their psychological state and helping them go about finding work."
The upcoming series took School of Hard Knocks north of the border for the first time and, despite his mother being from the area, the experience was still an eye-opener for Boross.
He added: "I was slightly shocked by how prevalent knife crime was in Glasgow.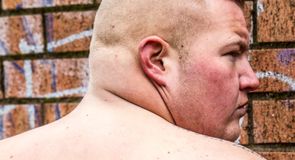 "We've been to some tough areas before but with regards to knife crime, all the others paled because it's part of the way of life. We had people on the team who had been stabbed on more than one occasion.
Attitude
"One of the guys - Darren - had, on two separate occasions, been stabbed on his back in two separate places and he had had a tattoo put between these stab wounds which said, 'better luck next time', which I think says something about the attitude and belligerency that is involved in their thinking."
The hard-hitting nature of the programme and the real issues it contains cannot hide the fact that it is part of the entertainment business.
It is all too easy for the cynical amongst us to imagine that the cast of ruffians may view the show merely as a chance to increase their notoriety by getting their face on television. Boross, however, insists that is not the case.
"To be honest, they really become used to the cameras very early, so the cameras are just like another person standing around," he said.
"You very rarely get them deliberately playing up for the cameras.
"What you find, and we found especially in Glasgow, is that they grabbed this opportunity with both hands because, and this is them saying, 'this is the chance of a lifetime, who would ever come and help us?'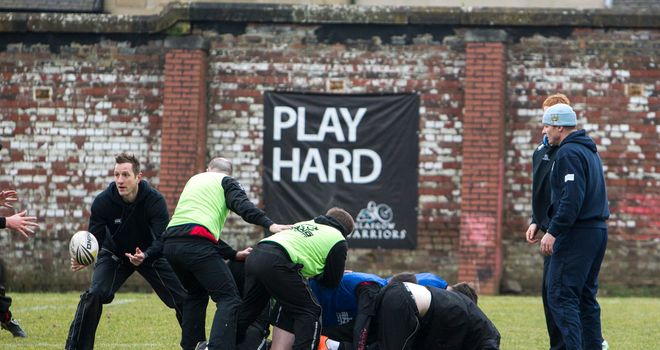 "I think they were aware of the cameras at first but they just blend into the background fairly early."
Rugby union is not a sport which is usually used as an escape route from a life of crime, its roots in the amateur era being more closely associated with society's privileged few.
But Boross insists it is a perfect game for instilling the essential notions of team-building and respect.
"Many of (the group), especially in Glasgow, hadn't been presented with rugby," Boross said.
Opportunity
"It's not a part of the school curriculum and unfortunately, unless you go to Wales where it is part of the school curriculum, it's still a bit of a private school game.
"To present it to them, they were actually astonished they never got to play this game that is a national game. I think it's very important that we give them that opportunity.
"The good thing about rugby of course, is that rugby has a great ethos that doesn't appear - particularly in football - of discipline. It looks like it's undisciplined, but it's a very disciplined sport.
"These guys have to learn essence of the game and the ethics of the game, which are: bash the hell out of your opponent then find him at the end of the game, shake his hand, take him to the bar and buy him a drink."
Although the reality may be that ultimate fame and fortune may not beckon for the School of Hard Knocks cast, Boross is confident that the experience will make a lasting impression on the team.
"Someone from (a previous series in) Tottenham came up to give an inspirational talk to the guys in Glasgow," he revealed.
"His story was very interesting because when we were there, he didn't get a job. An entrepreneur called Bobby Watkins saw him on TV and contacted Will, so there is a ripple effect.
"What is interesting is that the ripple effect actually has an impetus in itself, it affects a lot of people and it continues to affect a lot of people. What we're doing is creating a framework - the friendship, the trust, the responsibility."
The new series of School of Hard Knocks starts Thursday at 10pm on Sky Sports 2 HD.