Who will win the Premier League?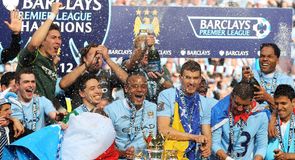 "The first one is always the hardest to win, so I think Manchester City might find it a bit easier to win the title this year. Although Roberto Mancini would have liked to add a couple of new players, they've got a pretty formidable squad already and there's still time left for them to strengthen it even further."
Who will make the top four?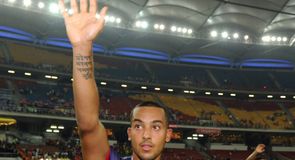 "I think Manchester United will push City closest once again. Chelsea will be a lot closer than they were last year and might sneak third this year. In terms of fourth place you're looking at a fight between Arsenal, Liverpool and Spurs. At the moment you'd say Arsenal are the best placed but obviously if Robin van Persie does leave they'll be weakened. But at this point in time, with Van Persie there, I'm going to say Arsenal will get that fourth spot."
Who will finish in the bottom three?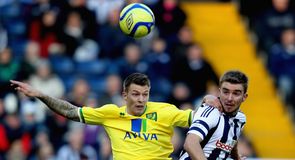 "I fancy all of the promoted teams to stay up. It happened last year and I don't see why it can't happen again. The three sides I think who will find it difficult are Norwich, who will have a little bit of second season syndrome, West Brom, who might struggle, and Wigan, who will probably be somewhere near there come May. Wigan keep surviving every year but I think they could go down this time round."
Who will be the surprise package?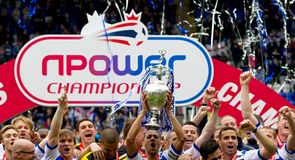 "Reading could cause a few surprises this season. I like the way Brian McDermott has gone about his job there; he's got his players playing without any fear. Of course they'll respect people but they'll go out and play attacking football and try to win every match."
Who will finish as top scorer?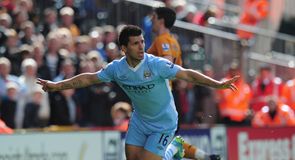 "Sergio Aguero. He settled into English football really well last season. He'll only be stronger after that experience."
Who is your player to watch?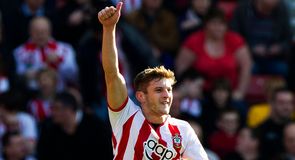 "Adam Lallana. He's my favourite player at Southampton. When I go and watch Saints he's the one I look forward to watching the most. He's got silky skills, he's very good on the ball, he's got good body movement and he dribbles past players. I'm hoping he has a good season because he'll have a big influence on how Southampton get on."
Check back tomorrow for Charlie Nicholas' Premier League predictions...