The World Cup is just over a week away and the biggest names in world football are set to descend on Brazil - but which stars will shine brightest of all? We asked the Soccer Saturday gang who they're looking forward to watching this summer...
Of all the players set to grace the stage in Brazil this summer, who will be the one to watch?
THOMMO:  Is it Lionel Messi's turn? We've not seen it yet it a major international tournament. One that I thought might struggle in the Premier League but who has been outstanding is Willian. Playing with his own countrymen I think he might be the player for the Brazil team. Messi is on everybody's lips though.
MERSE: Messi is obvious but he hasn't done it at World Cups. He hasn't done too much in the last six months so I wonder if he's taken his foot of the gas for this tournament. He hasn't been half the player that he can be. I don't know if it's in the back of his mind that 'I've got to be ready for the World Cup, it's a once-in-a-lifetime chance'. I think he might just turn up this year. I also like the lad for Chile, Arturo Vidal. He plays for Juventus and is a very good player.
JEFF: Well I would say Cristiano Ronaldo – the best player in the world at the moment. I didn't realise how bad his record is in the World Cup finals though – two goals against Iran and North Korea. Now it's time to go out and show he's the best player in the world and to do it in Brazil would be fantastic.
LE TISS:  Hopefully it will be Adam Lallana or Ross Barkley, one of our English boys, who maybe people don't know too much about outside our country. I would be expecting a big tournament from Cristiano Ronaldo who has been immense in the past year, winning the Ballon D'Or. He wants to prove to everyone that he's a better player than Lionel Messi and he might just have the bit between his teeth to go and do that. They're the two best players in the world. Luis Suarez, with the form he's been in this season, if he is fit and can recapture that for his country then he'll run them close as well.
KAMMY: I'll say Neymar. In their own country I just think the Brazilians will have an extra yard.
CHARLIE: There's a few players in Germany. One player in particular but they've dropped him out of the squad is Leon Goretzka. The one I'd like to see do well is an Arsenal target, Julian Draxler. I'd like to see Mario Gotze do well but will they actually start? It's hard to break into certain teams who are moulded already.
Who are you tipping to win the Golden Boot?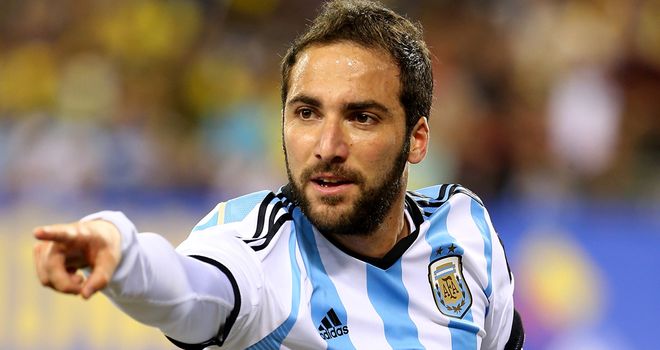 LE TISS: You've got to look at the players who have scored a goal per game all season and that comes down to Ronaldo and Suarez. Messi hasn't had his greatest season but still has a shedload of goals so you can't discount him. My money would go on – because I think Argentina will go further than anyone else – one of their forwards. I like Sergio Aguero. If Aguero stays fit he'll be the top scorer.
KAMMY:  How about Hulk of Brazil? He would be one who I think has the credentials to do well. He might be the one.
THOMMO: You're looking at teams who will go all the way. You would have to put your money on Messi or Neymar because they will get very far in the competition.  I'd go for the leading goalscorer, in his own country, to be Neymar.
CHARLIE: I'm going for Brazil and Argentina to make the final and Spain play without a centre-forward and Germany are similar – so I'd go for Napoli striker Gonzalo Higuain. I'm not surprised he's kept Carlos Tevez out because he's an animal. Messi, Di Maria and everybody else in the Argentina squad is about being creative. Messi plays a completely different role for Argentina so Higuain – if he starts – would feed off these guys.
JEFF: I'm going to go for Karim Benzema. France are in a group from which they should qualify easily, they should score a few goals. Look, the Golden Boot normally comes from someone who gets to the minimum of semi-finals and I'm not so sure France are going to get there, but he's had a good season domestically, he's still got a lot to prove and hasn't always shone in major tournaments in the past but here's his chance.
MERSE: I'll go for Benzema. Jeff said him too? That worries me… France are dark horses, nobody ever fancies them, and I just think that if Nasri can't get in then they must be half-decent. It only takes someone to get a hat-trick and that could be it. Miroslav Klose is a goalscorer, that's why he's over there. Germany haven't taken too many strikers. If he gets a chance he's a natural finisher so I expect him to score in the World Cup.
Are there any young players that you're expecting to break through this summer?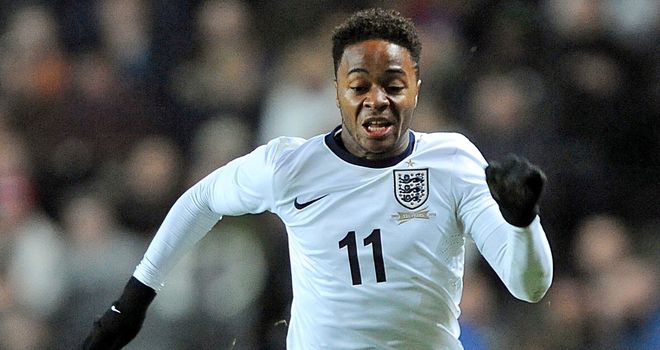 MERSE: The lad in France, Paul Pogba. He scored in a friendly against Norway. If Nasri can't get in their squad he must be decent! Only a boy but he doesn't look like one!
THOMMO: I would like to see one of our young English players stake their claim – Sterling or Sturridge. We've seen Daniel Sturridge without Suarez at the start of the season scoring goal after goal after goal. He's got the pace, if we don't have possession and teams give him space he could rip them apart. You look at the likes of Belgium with Lukaku, who is going to be a surprise package. And Eden Hazard as well, what a fantastic outfit.
KAMMY:  You look at the likes of Raheem Sterling and Adam Lallana – how good could they be? Let's show people what we've got!  Young Barkley too, if he gets a game.
CHARLIE: Yes, young Raheem Sterling for England, I'd really like to see him excite everybody.
LE TISS: I like the way that Raheem Sterling finished the season, he was outstanding in the second half of the season. I think he can find the level of performance for England that he did for Liverpool and really make a name for himself as the young player of the World Cup. And Barkley, he's obviously young as well and he's a talented boy. I think over the last six months of the season Sterling has been more consistent that he has.