Stephanie McMahon has told Sky Sports there's no place for sexualisation in WWE and the company is doing all it can to lead the fight for equality in sport.
Speaking on Sportswomen, WWE's chief brand officer insists viewers shouldn't be concerned by the outfits and content on WWE programming.
"People shouldn't be worried," McMahon told us during WWE's recent tour of U.K. and Ireland. "Our athletes aren't worried, especially when you look at Olympic level athletes having to wear certain types of clothing.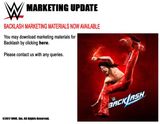 "Our men and women have to wear spandex-type clothing because what they do in the ring is actually quite dangerous. If you had a lot of loose clothing then it could be a problem in the ring.
"This is athletics, this is sports, this is like live action theatre and there's no denying the athleticism of our women in the ring and what they can do."
McMahon has pioneered the "Women's Evolution" in WWE over the last two years, which has seen traditional barriers of sex in sports entertainment broken down.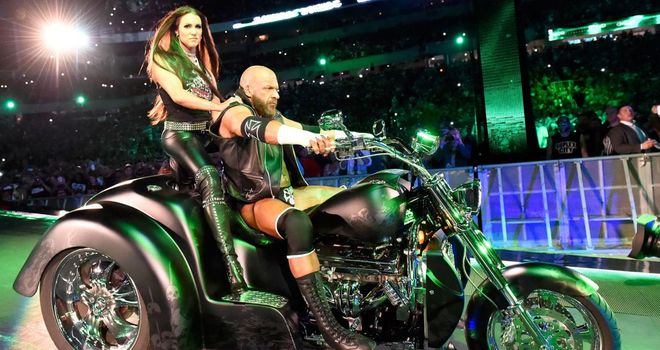 Changes have included a new Women's Division being launched to replace for old "Divas" moniker and the promotion of female athletes in the ring that has seen women in main events of pay-per-view and flagship TV shows.
"I think WWE is a part of the movement. What you're seeing is the audience and the audience is clamouring to see women in more roles whether that be it in athletics or in business.
"Women bring a lot to the table and it's about time that's recognised."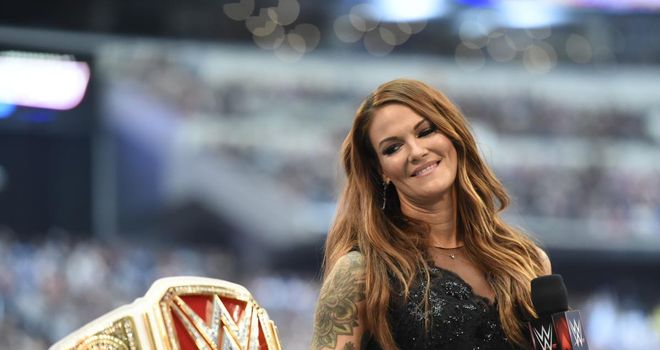 McMahon, however, credits the WWE viewers for pushing the company in a new creative direction.
"Most recently, what really turned the head of decision makers was when our fans started a hashtag called #GiveDivasAChance that trended worldwide for three days and was a reaction to us having a tag match that lasted all of thirty seconds.
"The voice was so loud from our fans and it said 'we want more athletic matches, we went longer matches, we want better stories, we want stronger development' and it was so loud that our chairman and CEO responded."
McMahon, who is seen as wrestling royalty by fans due to her family's long standing role in the industry, is one of three women on the board of WWE.
Despite the gains in the development of women in sport entertainment over the last two years, McMahon insists she's far from done.
"I'm incredibly proud of WWE. I'm not sure if we're the standard bearer or not but I still think we've got a long way to go and I would hope every company becomes the standard bearer."